University of Michigan School of Information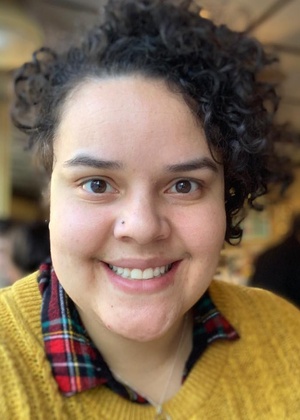 Diversity, Equity, and Inclusion Program Manager and Adjunct Lecturer in Information, School of Information
Email:
lshackle@umich.edu
Phone: 734/647-6679
Biography
Pronouns: She/Her/Hers
Clifton Strengths: Strategic, Achiever, Learner, Futuristic and Responsibility 
How I Identify: Queer, Latinx, cis-female, friend, sister, daughter, partner and loving aunt
Hobbies: Running, traveling, listening to crime podcasts
As an equity-minded practitioner guided by Bloom's appreciative advising principles, I provide career advising and coaching to MSI and MHI students, adjunct for career development courses, manage the Alumni Career Connections program and, assist with the UMSI Internship Program. I am the CDO liaison for UMSI student organizations, supporting student leaders in running panel sessions and career-related events, and will oversee the newly developed CDO Student Leadership Board. I am a fierce mental health advocate striving to foster an environment where students feel a sense of belonging at UMSI and supported. 
I am a current doctoral student at Michigan State University, and earned both my degrees from Eastern Michigan University. Before coming to the University of Michigan, I served as an Academic Success Coach/Academic Advisor at University of Toledo and Northwest Missouri State University. I call Michigan my home and enjoy running, kayaking, hiking and spending time with my fur baby, Lemon Louise. Feel free to connect with me on LinkedIn.
Conference Presenter: 
National Association of Colleges & Employers NACE, 2021
OHAAA Conference, 2018-2019
NACADA Region 5 Conference, 2019
NODAR7 Conference, 2019
Education
Ph.D student, Michigan State University 
M.A in Educational Leadership, Eastern Michigan University 
B.S in Information Assurance, Eastern Michigan University 
Gallup Trained Strengths Coach