University of Michigan School of Information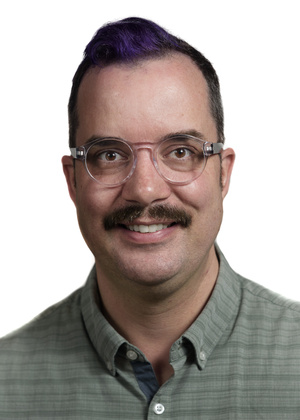 H Marshall McLuhan Collegiate Professor of Digital Media, Professor of Information, School of Information, Faculty Associate, Center for Political Studies, Institute for Social Research, Professor of Communication and Media, Professor of Digital Studies Institute, College of Literature, Science, and the Arts and Professor of Art and Design, Penny W Stamps School of Art and Design
Email:
csandvig@umich.edu
Phone: 734/763-0861
Office: Communication Studies/5385 North Quad
Faculty Role: Faculty
Potential PhD Faculty Advisor: Yes
Personal website
Lab group
Biography
Sandvig is a faculty member at the School of Information specializing in information infrastructure and social media. His current work focuses on the implications of algorithmic systems that filter and curate culture. Before moving to Michigan, Sandvig taught at the University of Illinois at Urbana-Champaign and Oxford University. Sandvig's research has been covered by The Economist, The New York Times, Le Monde, National Public Radio, CBS News, and other media outlets. His own writing appears in Wired and The Guardian. His work has been funded by the National Science Foundation, the MacArthur Foundation, and the Social Science Research Council. He has consulted for Intel, Microsoft, and the San Francisco Public Library.
Areas of interest
Infrastructure studies, science and technology studies, information policy, social computing, human-computer interaction, algorithmic fairness and justice
Honors and awards
Steelcase Research Professorship, Institute for the Humanities, University of Michigan
US National Science Foundation Faculty Early-Career Development Award (the NSF CAREER), Human-Centered Computing
American Association for the Advancement of Science (AAAS), Next-Generation Leader in Science and Technology Policy
Academic Fellow, Berkman Center for Internet & Society, Harvard University
Prior Top Paper / First Prize at ACM CHI, ICA CAT, AEJMC MC&S, TPRC. Honorable Mention at ICWSM.
Chapter contributor, Best Edited Collection Award, SCMS.
Campus Award for Excellence in Public Engagement, University of Illinois
Teaching Award, "Teachers Ranked as Excellent by Their Students," Center for Teaching Excellence, University of Illinois (4 time winner)
John & Mary R. Markle Fellow in Information Policy, Oxford University
Patricia and Rowland Rebele First Amendment Fellowship, Stanford University
Phi Beta Kappa
Education
BA summa cum laude, University of California, Davis
MA, Stanford University
PhD, Stanford University