University of Michigan School of Information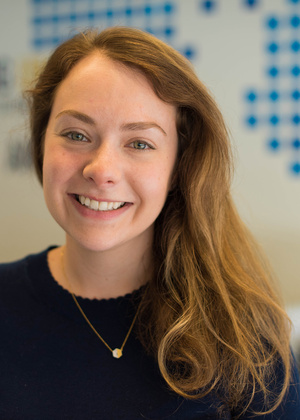 Career Advisor and Internship Program Manager and Adjunct Lecturer in Information
Email:
ebwise@umich.edu
Phone: 734/647-1104
Biography
Pronouns: She/Her/Hers
Clifton Strengths: Empathy, Harmony, Learner, Achiever, Developer
How I Identify: cis-gendered female, white, able-bodied, sister, daughter, partner and friend
Hobbies: Hiking, running, exploring Michigan, analyzing reality t.v., cooking/baking
I am passionate about supporting college students as they navigate innovative career and postgraduate pathways. My current role combines career coaching and advising, managing the UMSI Internship Program, facilitating experiential learning through interactive programming, and instructing multiple career courses. Diversity, equity, and inclusion are core values of my work; each day, I learn from my students and work to advance equal opportunity at UMSI and beyond.
While completing my master's degree in higher education here at the University of Michigan, I interned at the UMSI Career Development Office, advising students and coordinating events. Before coming to the University of Michigan, I was a high school teacher in West Bloomfield, Michigan and Charlotte, North Carolina. I grew up in Southeast Michigan and love being part of the Ann Arbor community.
Feel free to connect with me on LinkedIn! https://www.linkedin.com/in/emmawisefrazier/ 
Honors and Awards
UMSI Staff Award for Diversity, Equity, and Inclusion, 2020
UM Distinguished Diversity Leader Award, 2019
Conference Presenter: National Association of Colleges & Employers NACE, 2019
Education
M.A. in Higher Education, University of Michigan
M.A. in Teaching and Curriculum, Michigan State University
B.A. in English Literature, Michigan State University
Gallup Trained Strengths Coach