University of Michigan School of Information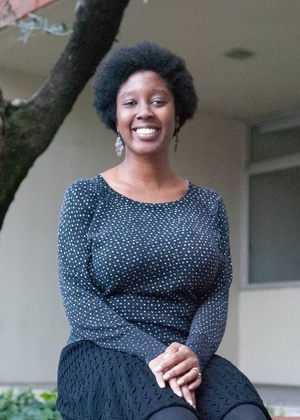 Intermittent Lecturer in Information, School of Information
Email:
[email protected]
Phone: 734/764-5876
Biography
Jennifer Pierre is a human-computer interaction researcher and information scientist with expertise in social, digital, and interactive media, computer-mediated communication, critical data studies, and social informatics. Her research explores how people, particularly underrepresented and minoritized groups, use various forms of media and data to form and maintain communities. She is currently working as a User Experience Researcher at Google, conducting research at the intersection of fan funding, live-streaming, and gaming as part of the YouTube emerging experiences team. She is additionally a Visiting Research Scholar at the UCSB Center for Information, Technology, & Society.
Dr. Pierre received her Ph.D. from the Department of Information Studies at UCLA, where she focused her dissertation on how youth use social media for social support. She holds a Masters of Library & Information Science from the same department, and a Bachelor of Science in Communication from Cornell University.
Her work has been published in CHI, PACM HCI CSCW, Big Data & Society, and HICSS, and has been recognized by ACM SIGCHI, the Ford Foundation, and the Bouchet Honor Society. In addition to her research, she has worked as an instructional designer with the UCLA Library WI+RE team, and has fueled her passion for inclusion in STEM, higher education, and tech as a committee member and leader in several diversity, equity, and inclusion initiatives.
Pronouns
she/her
Education
Ph.D., University of California Los Angeles
MLIS, University of California Los Angeles
B.S., Cornell University
News about Jennifer Pierre