University of Michigan School of Information
Faces of UMSI: Daphne Chang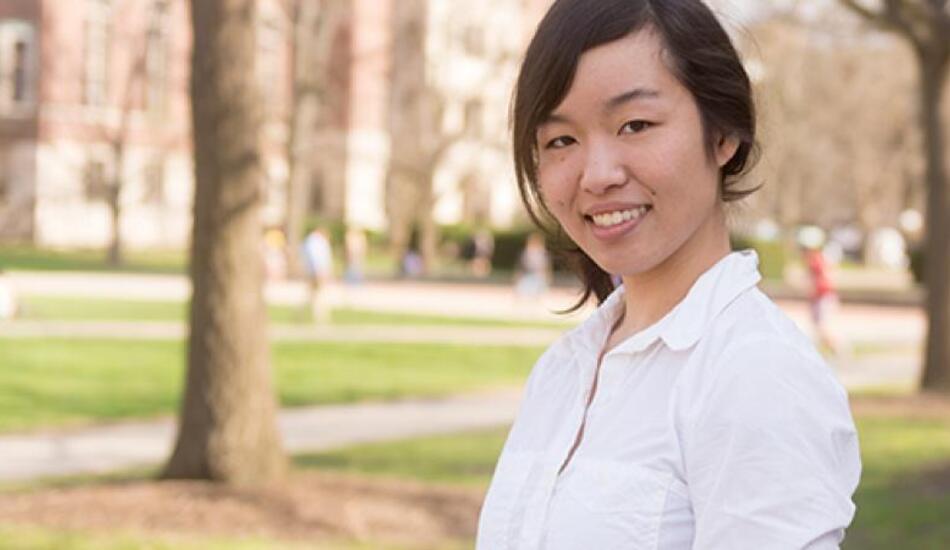 The interdisciplinary emphasis of the UMSI doctoral program is what drew PhD candidate Daphne Chang to Michigan. A 2012 graduate of the University of California San Diego in economics with a minor in psychology, Daphne expects to pursue a career in academic research. She considered doctoral programs in economics at schools such as UC Santa Barbara and Pittsburgh and was even looking abroad, to the universities of Zurich and Tilburg.
"Actually, Michigan is the only information school I applied to," she said. "I was attracted by the fact that we're actively encouraged to take classes outside our field here. Economics embraces so many other fields: education, neuroscience and psychology, to name a few. I like to study human behavior and Erin Krupka's work falls directly in line with my interests in experimental economics, social influence and norms, and how perception affects the decision-making process."
Assistant professor Erin Krupka is Daphne's advisor and the two have worked closely together since Daphne entered the PhD program in the fall of 2012. She has served as graduate student instructor for two of Krupka's classes, SI 534: Theories of Social Influence and SI 617: Choice Architecture. She also worked as coordinator and mentor on Krupka's projects in the summers of 2013 and 2014 during the Research Experience for Undergraduates program.
Currently the two are collaborating on a paper on social identity and social norms and how that affects collaboration in a study they have conducted with ROTC students.
The southern California native has easily adjusted to the weather in Michigan and finds that she really enjoys the four seasons. In her free time, she relaxes with yoga and has discovered the joys of tango. A short series of free classes got her hooked and she now dances with the MTango club.
This student has graduated! This information was accurate at the time of publication.
You can do what they're doing! Sign up for our interest list to receive:
Invitations to exclusive information sessions and events 
The opportunity to chat with current students 
More in-depth information about our degree programs
Tips and advice for creating a successful application 
Reminders for important deadlines