University of Michigan School of Information
Faces of UMSI: Karina Kervin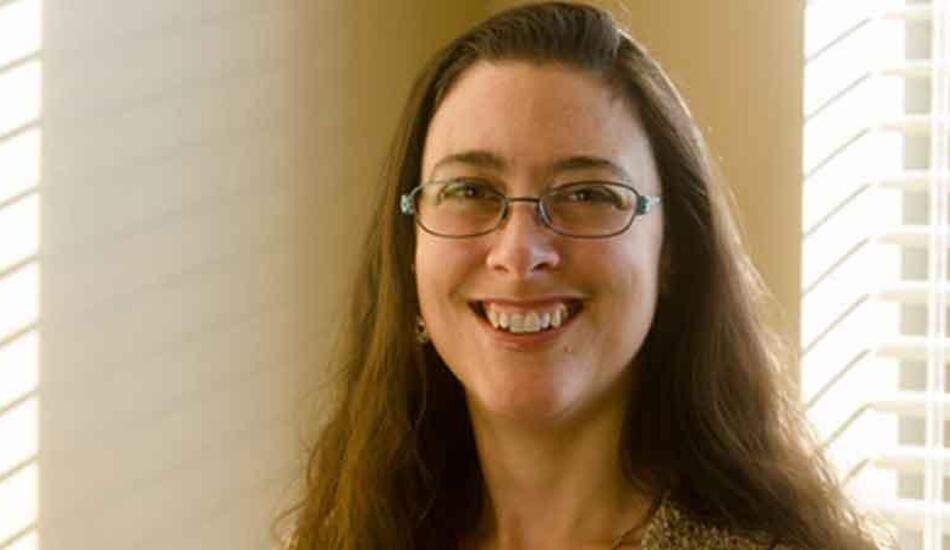 Karina Kervin's experiences prior to beginning her doctoral studies at UMSI truly ranged the extremes, from marketing on the island of Maui to researching ice sheets beneath glaciers.
Karina moved to Hawaii during her junior year of high school when her father began working at an observatory on Haleakala, where he's still employed. She obtained her associate's degree in liberal arts at Maui Community College. "They didn't have a whole lot of programs, but I wasn't quite ready to leave Maui yet," she says.
It was in Hawaii that she began her own web page design and data-driven website businesses in the mid-1990s. She got her first taste of how images draw visitors when she launched Maui Markets, a database-driven website where "crafters could advertise since they were generally too small to have a storefront." The site featured photographs of Maui-area crafters' products.
Karina eventually moved back to the mainland to continue her education in computer science at University of Kansas, where she began her research at the Center for Remote Sensing of Ice Sheets. "That's where I really got started on visualization, processing raw data into depth readings and that got passed onto geographers so they could map it out and look at the ground underneath the glaciers," she said.
Deciding to pursue her doctorate, Karina chose UMSI partially due to her brother-in-law, Alejandro C De Baca, a UMSI graduate. "He was a very big advocate," she recalls.
"I came into UMSI very focused on data visualization," she said. "It really expanded my view out to data management. Data management is something you need to think about before you start collecting data – where you put it, how you use it."
An Integrative Graduate Education and Research Traineeship (IGERT) Open Data Fellowship at UMSI has influenced her dissertation topic. She is working with a team from the Institute for Social Research to evaluate MCubed, a U-M project that provides immediate startup funds to allow interdisciplinary collaboration on high-risk innovative projects. "MCubed is looking for projects that wouldn't necessarily get funded through ordinary means. They may succeed. They may fail. We evaluate whether MCubed is meeting its goals," she said.
The focus of her dissertation analyzes how much time passes from the time a project is funded until the results are published and how the tools used in the initial stages of collaboration, such as DropBox, databases and file servers, affect the timing of later stages of the project.
Karina also plans to write two journal articles based on summer research projects, one of which involved surveying data managers to see what errors they commonly encounter. "Researchers submit their own data to these data repositories. The problem with data sharing is researchers really haven't been trained how to manage their data," she said. Her second paper will focus on people's reactions to strangers via video conference versus face-to-face interaction.
Karina's doctoral program advisor is Tom Finholt. She expects to graduate by spring of 2015.
This student has graduated! This information was accurate at the time of publication.