University of Michigan School of Information
Faces of UMSI: Pei-Yao Hung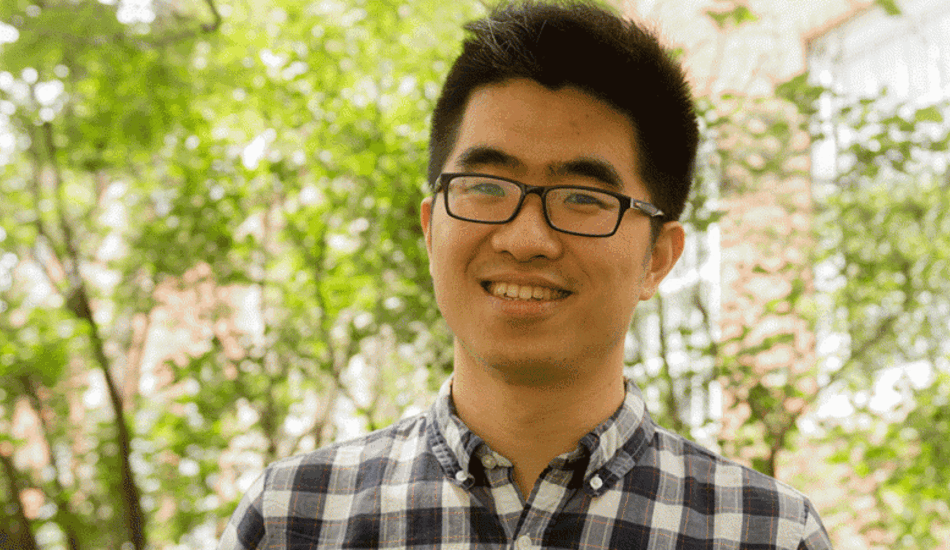 Pei-Yao Hung is using his human computer interaction education to make it easier for people to connect and learn from each other. 
In his time at UMSI, third-year PhD student Pei-Yao Hung has welcomed many opportunities to work with peers and faculty members from diverse backgrounds, and has embraced the new experiences and different ways of thinking he has encountered along the way.
Pei-Yao came to UMSI as a master's student in 2010 after he earned a bachelor's and master's degrees in computer science and information engineering from National Taiwan University.
He had been working as a research assistant developing recommender systems at Taiwan's Institute of Information Science, Academia Sinica when his interest in the human-computer interaction field was piqued. After digging around and looking into HCI programs online, Pei-Yao recognized some names and research on the UMSI site.
"I read some papers from my advisor Mark Ackerman, so I was familiar his name and Mark Newman's name, and because people around me were working on artificial intelligence or recommender systems, I heard the name Paul Resnick all the time," Pei-Yao says. "So as I was browsing the site, I was recognizing people."
While pursuing his master's and doctoral degrees at UMSI, Pei-Yao has worked on a number of projects that have revolved around his general interest in finding ways to help people learn from each other. These projects range from fun applications like North Quad Remix, an interactive poetry game that allows users to express self-identity and foster a sense of community, to other efforts like his Emotioner app, which helps users reflect on their own emotions and become more aware of others' emotions.
Pei-Yao's goal to help people learn from each other has also led him to research and work on a number of health-related topics that could allow people to better manage diseases and gather knowledge and information on issues they might be facing.
As a member of Professor Ackerman's SocialWorlds research group, Pei-Yao has taken on a project with fellow UMSI PhD candidate Liz Kaziunas that examines how people deal with long-term afflictions like diabetes. The study looks at how to help patients navigate all the information they receive from doctors, friends, family, and others, and ways in which they can identify healthy practices to better manage their conditions.
It is with the SocialWorlds group, which brings together researchers who do ethnographically based social studies and others with more technical expertise, that Pei-Yao says he has enjoyed opportunities to work with people who have very different backgrounds from his own and can provide unique insight into the work. One of these people is Kaziunas, who has a bachelor's degree in English literature and religious studies, and a master's in religious studies.
"It was very interesting how we had one person with a religious studies background and another with a computer science background working together on a health project," Pei-Yao says. "Getting to work with people with different backgrounds makes the work more interesting and helps me approach a problem in a different way."
Pei-Yao knows that he eventually wants to be a faculty member teaching and conducting research at a university, but he also sees value in gaining experience while working in his field. He says he may pursue a position in the professional world that will help him build his knowledge and experience before he returns to academia.
Until then, Pei-Yao is looking to use his HCI background to solve diverse problems and work on projects at UMSI with people who can provide unique perspectives as he continues to explore ways to make it easier for people to connect and learn from each other.
"With HCI, you're solving problems that aren't really just technical computer problems, but problems that involve people," Pei-Yao says. "Being able to look at different possibilities and viewpoints is helpful in understanding how people choose or are affected by technology, and in figuring out how to help not just one person, but a group of people.
This student has graduated! This information was accurate at the time of publication.
You can do what they're doing! Sign up for our interest list to receive:
Invitations to exclusive information sessions and events 
The opportunity to chat with current students 
More in-depth information about our degree programs
Tips and advice for creating a successful application 
Reminders for important deadlines