University of Michigan School of Information
Faces of UMSI: Elizabeth Kaziunas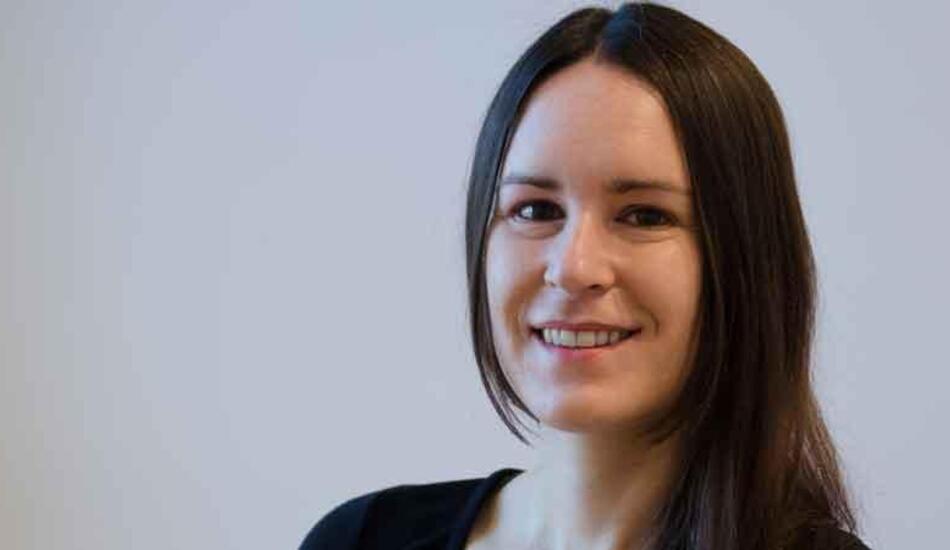 UMSI PhD student Elizabeth (Liz) Kaziunas wants to help people learn how to navigate through the abundance of health care information sources today without becoming overwhelmed.
"There are so many sources and places these days to obtain health care information - from their doctor's office, family and friends, to online sources such as social media and TV shows – and this is a real challenge," Liz said. "How do they make sense of all this information in how they care for themselves?"
An Open Data Fellow at UMSI, Elizabeth attempts to answer this question through her research in Computer-Supported Cooperative Work (CSCW), Human-Computer Interaction (HCI) and Health Informatics. Her work focuses on understanding health practices in clinical and community contexts and designing technology to support collaborative health information work. "How and why do people collect, store and share health data? This is a complex social issue for patients as much as a technological challenge for healthcare organizations," she said.
Through Community Health Information Infrastructure Project, with her advisor Prof. Mark Ackerman and UMSI Assistant Prof. Tiffany Veinot, she is documenting personal health information management strategies through interviews of people living with diabetes, hypertension and/or kidney disease in Flint, Mich.
"I am very interested in the everyday life experiences of people with chronic illnesses and understanding what counts as 'health information'," Liz said. She shared those insights in a 2013 paper, "Localizing Chronic Disease Management: Information Work and Health Translations." The study includes the work practices of nurses and registered dieticians who provide diabetes patients with resources and develop dietary plans.
Through SocialWorlds Research Group under Prof. Ackerman, Liz and fellow PhD student Pei-Yao Hung are designing a mobile app called FIT to help people understand their chronic conditions. "We were trying to create a prototype for a mobile device using video content to teach about different types of health information," she said. "We were imagining the user could upload their experiences." These experiences could range from sharing recipes and how to use an insulin pump to finding ways to exercise when it's too cold to go outside. FIT helps patients overcome barriers which prevent them from following their doctors' recommendations.
Liz says the diversity of her intellectual experiences led her to UMSI. After completing graduate work in the humanities, she worked at Project Pericles, which grounded her interest in information issues. "It's a New York City-based organization that does great work promoting civic engagement and social responsibility among a consortium of U.S. colleges and universities," she said.  Her responsibilities included website design and managing the non-profit's growing social media presence.  "I started thinking about what it meant to use technology socially as a form of organizing and collaboration," Liz said.
Liz has a BA in English Literature and Religious Studies from Macalester College, an MA in Religion from Yale University and an MSI from Syracuse University. She is interested in working in academia after graduation.
This student has graduated! This information was accurate at the time of publication.
Next year, your profile could be here! Sign up for our interest list to receive:
Invitations to exclusive information sessions and events 
The opportunity to chat with current students 
More in-depth information about our degree programs
Tips and advice for creating a successful application 
Reminders for important deadlines