University of Michigan School of Information
Faces of UMSI: Yan Chen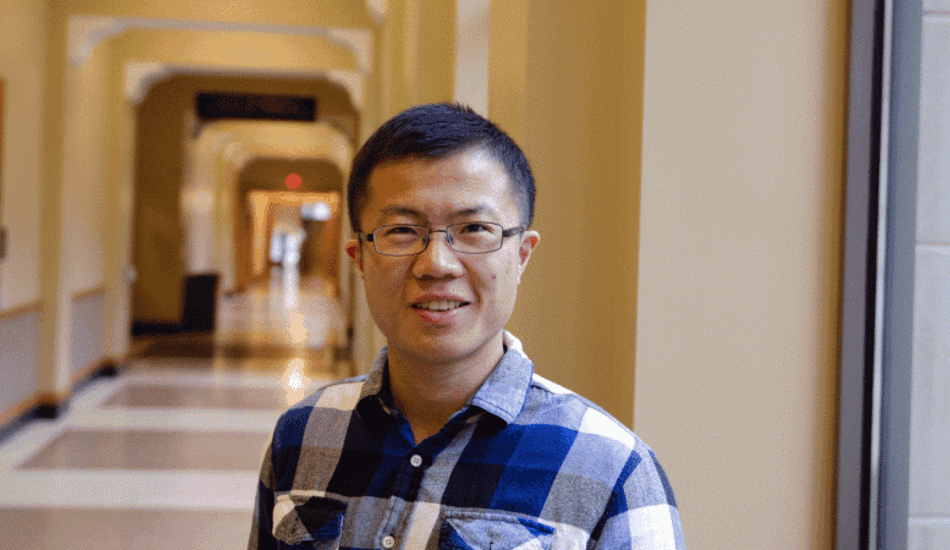 Yan Chen, the software developer behind Codeon, is working at the intersection of human computer interaction, programming collaboration and computing education.
Yan Chen would say he builds tools that help programmers program better – but don't label him a developer. He feels he's too young to be typecast when it comes to his education. His actual goal is to understand exactly why a tool is needed and then build the software that fits the users' purpose. He currently works under the overlapping umbrellas of human computer interaction (CHI), programming collaboration and computing education.
Yan Chen's most accomplished software project to date is Codeon ("code on").  Codeon provides one-on-one, on-demand, remote support between developers and users. He's interested in how it can be expanded on a large scale in education settings to benefit developers, students and instructors. 
"I'm proud of what I did with Codeon because the tool reveals some interesting human behaviors. I'd like to see other projects that can improve how students get help and support."
Yan isn't certain he'll stay on this programming track. He's hungry for new experiences and ideas. "After receiving my degree, I hope to find something that keeps me awake, that I'm excited to pursue." 
Yan has a master's degree from the University of Colorado in applied mathematics and another degree in engineering. "At one time I was going to get a PhD in math. Let's just say I'm glad that didn't happen. I'm so curious about what's out there. I hope to constantly be talking to people and developing relationships that uncover new paths for me."
After all it was Yan's relationship with one of his first advisors that led him to the UMSI. While working as an undergrad research assistant for a summer at Harvard, he met Katharina Reinecke. She went on to become an assistant professor at UMSI and she encouraged him to apply to the program. He credits her with opening up his focus beyond engineering and mathematics.
As Yan remember it though, there was more than academics behind his decision to attend U-M. While here for the visiting days, he ended up getting lost downtown after a school-sponsored event. The detour he took that night turned out to be an auspicious one.
"I ended up wandering past a certain house multiple times. I was frazzled. It was getting late. Eventually the students on the porch began yelling to me. 'Hey, hey, guy on the phone. Wanna have a beer?' I remember thinking, 'Of course I'd like a beer!' That experience showed me that Ann Arbor is definitely a friendly place."
The people Yan has met in his program have proved to be as good-natured as the ones he met before he was a U-M student. "You think it might be hard to know everyone in a large cohort but after spending so much time together, you develop really supportive relationships. There's a nice balance between working and living. I had a great time with Walter [Lasecki] and Steve [Oney] at the CHI2016 conference, presenting a paper and networking. Then I ended up spending Thanksgiving at my advisor's house with other students. I don't know if other programs have such a nice balance. To me it feels like home."
This student has graduated! This information was accurate at the time of publication.
Next year, your profile could be here! Sign up for our interest list to receive:
Invitations to exclusive information sessions and events 
The opportunity to chat with current students 
More in-depth information about our degree programs
Tips and advice for creating a successful application 
Reminders for important deadlines