University of Michigan School of Information
Faces of UMSI: Elizabeth Gadelha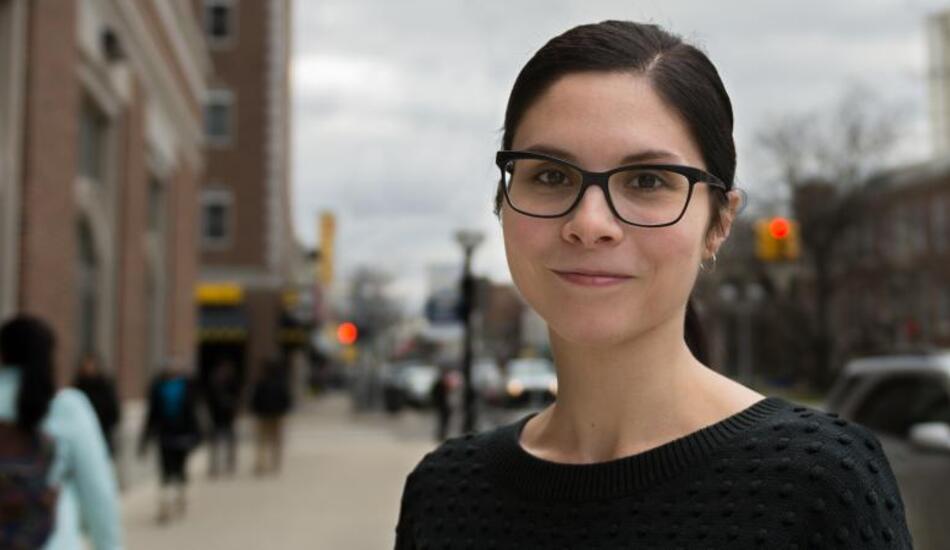 Elizabeth Gadelha, a first-year master's student at UMSI, was one of 18 diversity scholars to be selected for the 2015-2017 Association of Research Libraries (ARL) Initiative to Recruit a Diverse Workforce (IRDW). The scholarship winners were announced in August.
The ARL initiative, which was established in 2000, recognizes master of library and information science (MLIS) students who belong to traditionally underrepresented groups within the academic, research librarian and archival professions. It was created as a response to the low representation of racial and ethnic minorities in the professional workplace among member institutions of the ARL.
"I am both humbled and honored to be selected as a participant in this program," said Gadelha, who holds a BFA in photography and a minor in art history from the University of Illinois at Chicago. "The ARL-IRDW offers a wealth of opportunity that yields an engaging educational experience."
Offering financial support and leadership development for its program participants, the ARL initiative also provides a formal mentoring program, career placement assistance and an ARL research library visit. The initiative aims to create a community of diverse research library professionals who are prepared to meet the demand of changing demographics in higher education and global perspectives in the academy.
"What I most love about the ARL Initiative to Recruit a Diverse Workforce is its practical intentionality about diversity with real outcomes," said James Bracken, dean of university libraries at Kent State University and member of the IRDW selection committee. "ARL's members are investing in building an increasingly diverse and qualified workforce."
IRDW selection committee member Mary Case, university librarian and dean of libraries at the University of Illinois at Chicago, added: "It is humbling to review the applications of so many individuals who are already so very accomplished in their lives. I know that the diversity scholars, and in fact, all of the applicants, will be successful in the pursuit of their library degrees and am assured that the future of the profession is in very good hands."
The Association of Research Libraries (ARL) is a nonprofit organization which aims to influence the changing environment of scholarly communication and the public policies that affect research libraries and the diverse communities they serve. http://www.arl.org/
You can do what they're doing! Sign up for our interest list to receive:
Invitations to exclusive information sessions and events 
The opportunity to chat with current students 
More in-depth information about our degree programs
Tips and advice for creating a successful application 
Reminders for important deadlines