University of Michigan School of Information
Faces of UMSI: John Simpkins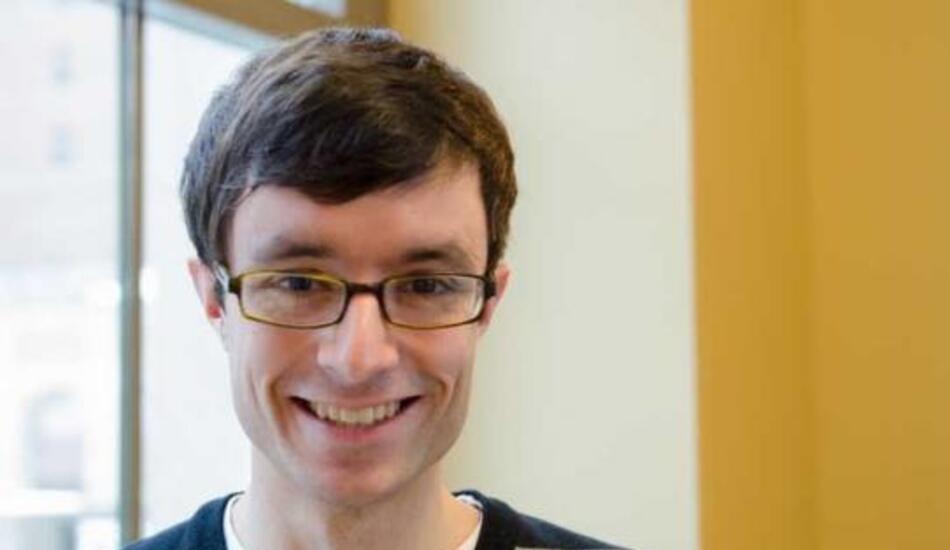 Before graduating with a bachelor's degree in International Relations from Michigan State University in 2010, John Simpkins traveled to India to pilot an international development partnership between his academic department and KLBDAV, a college for women in Himachal Pradesh. His original plan was to spend four months helping students develop career goals and resumes, create online profiles, and use the Internet to find work they wouldn't otherwise have access to. In the town of Palampur, which is surrounded by tea gardens and pine forests and located near the Dhauladhar Mountain Range, "they had 30 computers in various states of disrepair that they used very infrequently because the Internet connection was so poor," John said. Almost immediately, his project changed direction and he found himself proposing, designing, deploying and documenting better connectivity through a campus-wide wi-fi network, all with a budget of less than $1,000.
"It couldn't have gone better," he said. "The most vindicating part was  how greatly the wi-fi network increased internet usage on the campus, both by freeing up access to the computer lab and by allowing students to bring their own devices." It was such a powerful experience, John decided to make it the focus of his career path, starting with getting a degree in human computer interaction from UMSI.
Growing up in a suburb of Flint, Mich., though John's family never had cable, they were early Internet users. "I adored having Internet access and remember trying to stream the International Space Station being put into orbit back in '98," he said. "My thought, as I watched, was that this technology is going to change the way we find information and the way we interact with each other. At that point, the Internet became really interesting to me." John was also an early adopter of web-based social networking platforms. "The Internet offered a level of social interaction I couldn't get in a small community," he said.
"In 2009, 56% of U.S. libraries had a connection speed equal to or slower than the broadband connection I was able to negotiate for a school 7,000 feet up in the Himalayas," John said. "That is a huge problem." He saw UMSI as an avenue to help him reach his overall goal of eventually changing the status quo in the U.S. for purchasing broadband access. He's taken several influential courses that have helped him hone his research interests. In "Managing the IT Organization," he wrote a paper proposing new ideas for the future of independent Internet Service Providers, and used techniques developed in "Introduction to Interaction Design" to create a prototype for increasing user awareness of connectivity on smartphones. Recently, John was asked to attend South by Southwest where he presented that prototype and gave informal talks on increasing user engagement with web content.
John graduates from UMSI in December 2013 and hopes to work with community organizations, independent ISPs, and the academic community to improve Internet access throughout the country. "We had no competitive broadband option where I grew up," he said. "I'd like to change that for the next generation."