University of Michigan School of Information
Faces of UMSI: Xiaohan Yu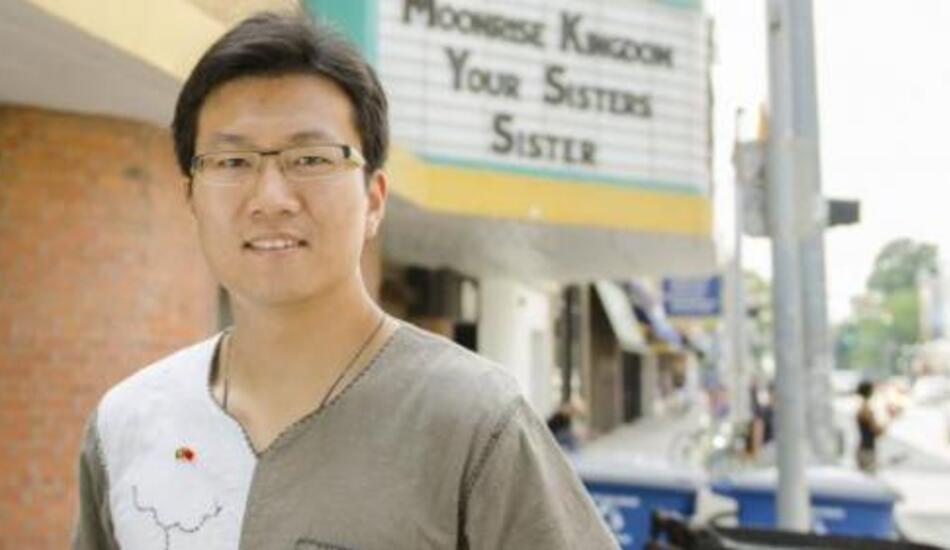 Social Networks and Global Society: Baidu, TechArb, and Beyond
In his own words: watch the video in English and in Chinese.
When Xiaohan Yu isn't doing coursework in one of his two specializations at UMSI--social computing and information economics for management--you might find him building UMSI's international presence, researching economic policy issues, incubating a new mobile app, gaining insight at China's leading search engine, or even helping tourists explore Chicago. As a second-year MSI student, Xiaohan knows how to make every moment count.
Xiaohan has honed his reputation for being a master of all trades. He arrived with an undergraduate degree in telecommunication engineering from Beijing University of Posts and Telecommunications, and has leveraged that foundation to expand his skillset at the intersection of computing and business. After a semester of coursework, he found that he was interested in a broader conception of product lifecycle; he notes that profitable designs require more than a usable interface, and that sensitivity to consumer behaviors is essential to success. To that end, he chose UMSI for its unique Social Computing specialization and started to develop his own social connections at the school, in Ann Arbor, and beyond.
He participated in the Alternative Spring Break program, spending time as a social media intern at the Chicago Office of Tourism and Culture, improving their web presence and generating content on mobile platforms to guide tourists around the city, encouraging them to get out of the traditional destinations and discover Chicago's hidden charm.
In addition, he works with the UMSI Office of Admissions as the school's student ambassador to China. He is responsible for developing and maintaining the school's presence on Chinese social media sites like Renren and the video-sharing site Youku. Last spring, he secured an internship with Baidu, China's foremost search engine, in their data research group. There, he worked with a team to analyze search queries for marketing insights and build a reporting platform for small business and enterprise customers to gather and act on business intelligence based on Baidu's user information.
After adding the Information Economics for Management specialization, Xiaohan began pursuing opportunities to complement that coursework. Building on data structure and market research skills honed at Baidu, he returned to Ann Arbor and joined TechArb, one of the business incubators in town. There, he works with a team on a mobile social app and, most recently, the redesign of a2happyhour.com. To gain a better understanding of US economic and social issues, he secured a research position with U-M's Institute for Research on Labor, Employment, and the Economy where he studies the impact of alcohol regulatory models on state finances and crime rates.
Xiaohan chose UMSI for certain specializations, and has used them as foundations to diversify his skills. He finds the breadth and depth of the UMSI environment to be its greatest strength, and his work here is illustrative of that perspective.