University of Michigan School of Information
Faces of UMSI: Angie Carrier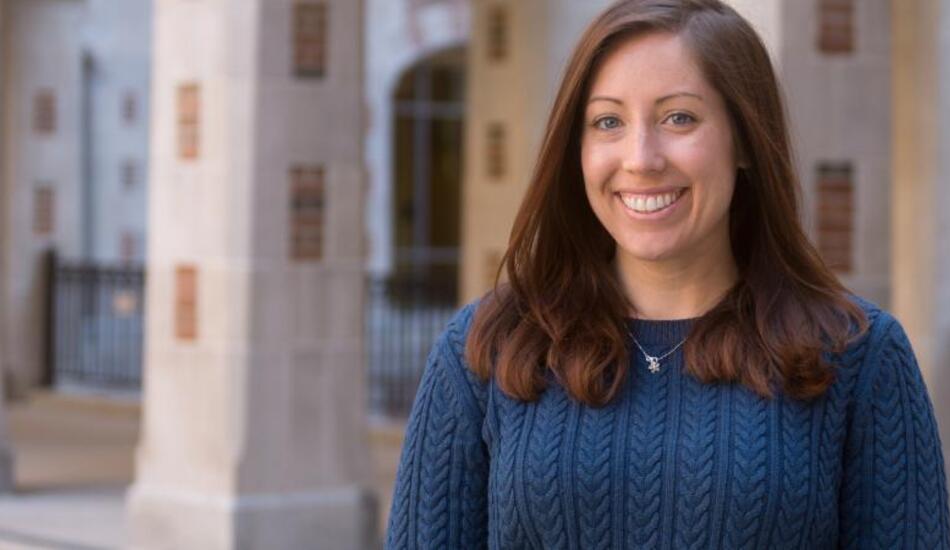 Angie Carrier's transition to user experience began at the Most Magical Place on Earth. 
After earning her bachelor's in sociology from the University of Michigan, Angie moved to Orlando and worked in guest relations for Walt Disney World. Three years and six various roles later, Angie chose to leave Disney to pursue becoming a lawyer. She moved back to her hometown of Grand Rapids, MI and worked with the 61st District Court civic lawsuits. 
But after a year at the courthouse, Angie realized that law wasn't for her. Ready for a change, she decided to apply to graduate school after learning that a friend had enrolled in Florida State University's library science program. Since she had an interest in libraries, Angie researched and found that UMSI had a library and information sciences specialization. She applied over Christmas break in 2011 and was accepted. However, she chose to defer her enrollment for a year after her mother was diagnosed with dementia. 
Before starting classes, Angie did research on HCI and user experience, and decided to change her specialization from LIS to HCI. 
"I love technology, I just never worked in it before," she says. 
Coming from a humanities background, Angie initially felt that her undergraduate degree was "useless", but she learned that her background was valuable in terms of having a diverse perspective and communicating with people. 
"I think that my customer relations background led me to user experience," she says. "I learned in order to communicate in a universal way, you have to organize information into a usable, digestible format. I can translate this skill into UX." 
As a non-traditional student, Angie says she had to adjust to not having an 8-5 job, and force herself to have a schedule to manage her time. She worked two part time jobs and became a member of the Community Informatics Corps (CIC), working with a student team to redesign the website for Dagbe.org, a non-profit organization in central Benin in West Africa. In her second year, Angie became a graduate student instructor and an executive officer of The Student Organization for Computer-Human Interaction (SOCHI). She also served as the lead organizer for the World Information Architecture (IA) Day conference in Ann Arbor. 
For her summer internship, Angie's first idea was to go back to Disney in a UX position. But a friend who lived in Nashville sent her two companies and suggested sending them a cold cover letter email. One of those companies was Emma, an email marketing company. Angie loved that Emma focused on customer service, and the company created a product intern position for her. 
At Emma, Angie was involved in about 40 different projects. She did a full-scale usability test on Metric, Emma's new iOS app, for their summer update. She also took six month of prior user research and pulled out themes that could be used for future product development. 
"It was a really great experience," says Angie. "It shows that cold cover letters can work."
Next year, your profile could be here! Sign up for our interest list to receive:
Invitations to exclusive information sessions and events 
The opportunity to chat with current students 
More in-depth information about our degree programs
Tips and advice for creating a successful application 
Reminders for important deadlines