University of Michigan School of Information
Faces of UMSI: Zoë Wilkinson Saldaña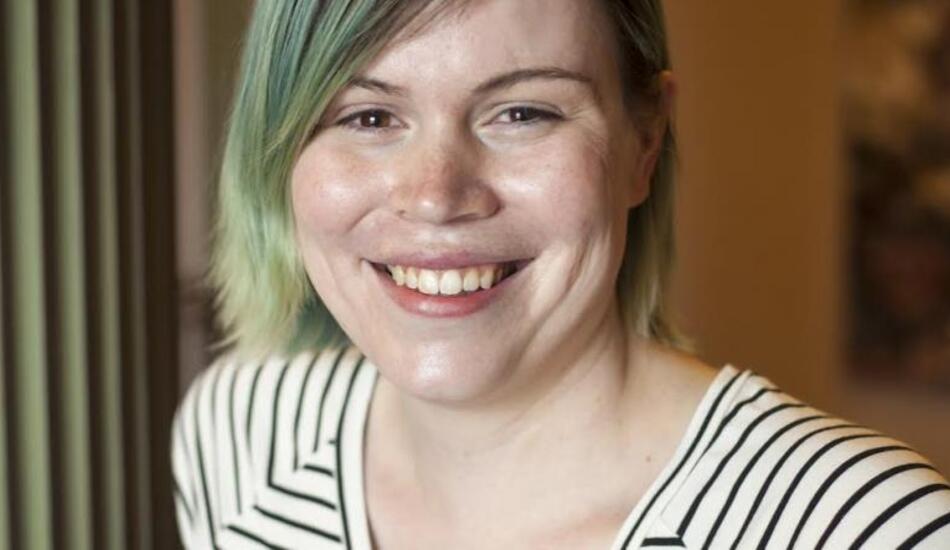 Zoë Wilkinson Saldaña has long been interested in research and technology, but it's only recently that she's realized she wants to support diverse learners and community members in using digital tools to work towards their goals and flourish in the digital age.

That realization may have come only after finishing her first year in the graduate program at the University of Michigan School of Information, but the Chicago-born woman has been on a path of helping diverse communities most of her adult life. Her courses in the School of Information helped focus her career goals.

"Initially, I thought I'd pursue research, but over the course of a year, I realized I enjoyed building technical skills, and wanted to use these skills to help others advance their own goals and find their way in life," she said.

Before graduating with a degree in anthropology from Macalester College in Saint Paul, Minn., Wilkinson Saldaña spent six months in Japan, where she investigated popular understandings of suicide and mental illness in contemporary Tokyo for her undergraduate thesis. At the time, she was enamored of all things Japan and her undergraduate work exposed her to how people build communities, even in dark times.
"I've always been interested in how people tell stories… how they building meaning in their lives and how they build community," said Wilkinson Saldaña, who grew up in Lexington, Mass.

She continued to explore those areas after leaving St. Paul, working in research positions and teaching intermediate-level computer courses in Massachusetts.  While back home, she came out to her friends and family as a queer transgender woman, which set her life along a new trajectory. 

She left the East Coast, and without specific plans or a job lined up, headed to Seattle. Wilkinson Saldaña said she was at a point in her life where she felt she needed "new materials, new situations."

"You want to take risks that help you grow," she said.

In Seattle, she found work as an academic technology assistant and web developer at the City University of Seattle. She enjoyed the mix of web development and one-on-one help she provided students and researchers in an adult learner-focused academic environment.

She came to Ann Arbor with hopes of pursuing research, but her graduate courses in the School of Information – she is now specializing in data visualization and technology in higher ed/academic libraries -- and her extracurricular activities, including her involvement with OUTformation and the LGBTQIA+ community, have helped set her on her current path. She also consults with archivists and librarians as a data visualization intern at the Digital Project Studio, where she is learning how to tell compelling stories with data.

"I want to relate to people, to find that sweet spot where you're utilizing technology to empower people."

"How do I encourage you along your path?" she asks. "I loved being that person who helped build community space," she says. "It's rewarding to be that person to help people find that space."
Invitations to exclusive information sessions and events 
The opportunity to chat with current students 
More in-depth information about our degree programs
Tips and advice for creating a successful application 
Reminders for important deadlines