University of Michigan School of Information
Faces of UMSI: Isabel Gao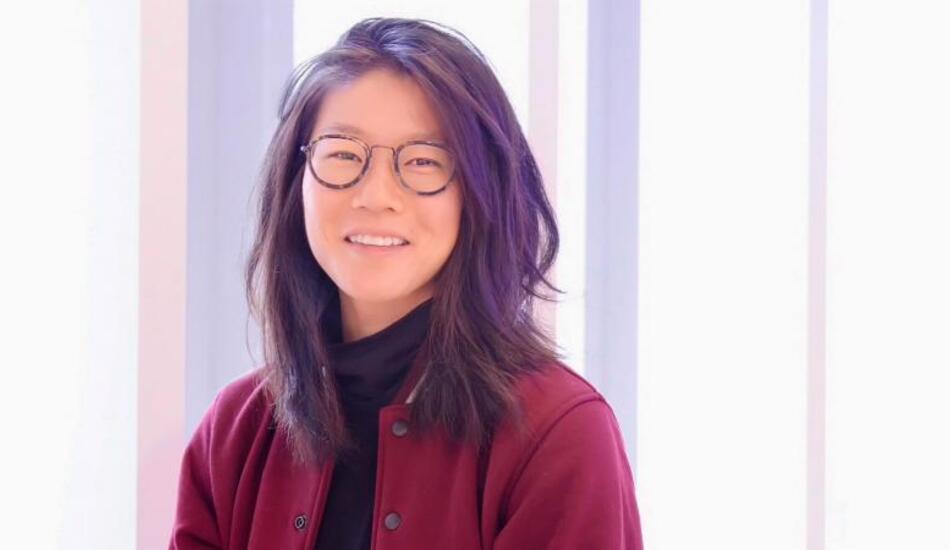 To say that Isabel Gao, second-year master's student, is passionate about diversity is an understatement. She is the diversity coordinator with the School of Information Student Association (SIMA) and a member of the School of Information's Diversity Committee.
"As I become older, I'm growing into my own identity as a woman of color," she says. She feels it's important to try and create an open community that values and celebrates the unique identities, backgrounds, and perspectives that make the vibrant student experience a pleasure to be a part of.
Isabel credits living in the U-M East Quad during her college years with nurturing part of this mindset. "Living in a progressive community of students who were expressive and healthily unapologetic about their identities while having capacity to demand the right for others to do the same—and value them for it—was a transformative experience."
Another passion of Isabel's is entrepreneurship. In her endeavors, she is empowered by the act of putting it all on the line. "I love the process of jumping in and taking a risk." Her ambitious nature was evident as she led her team to the grand prize in the Design Clinic's project showcase in April 2016. Her team worked on the user experience for Pizza Hut's mobile app – the online ordering system powered by QuikOrder. "It was an exciting challenge to juggle all the moving pieces. Of course it was great that our project won, but even when you don't win, you gain invaluable experience."
Another experience she'd like to have — that of starting her own company. "One day I want to start my own business. I want that experience. That idea of being 'all in.'" 
She's not sure when this would happen but it's certainly on her radar.  "I'm full of ideas right now. I'm thinking about pursuing a dual engineering degree, but working in industry is worthwhile and exciting in its own right. While I had previously been interested in HCI (human-computer interaction), I'm now more interested in data science and analytics, engineering fields, and the possibilities that are opened by those skills. Needless to say, I'm still carving my path and intend to use these skills in creating my own project/company hopefully in the near future."
What Isabel really wants to do is to find a way to marry the personal and the professional. "I care about social justice. I see possibilities with data and macro scale analysis. I'm always asking myself, 'How can I put my beliefs to practice? How can I be the person I want to be and do it with integrity?'"
When Isabel isn't busy creating a better community or future self, she can be found with her friends, listening to podcasts, traveling, and taking pictures. Her blog is full of beautiful images from all over the world. Her love of street and documentary photography reflects her sobering and hopeful sense of the world around her. "Photographs have the power to show us humanity at its most beautiful and ugly, transcending what we can articulate in words." It is with this perspective that she is committed to working toward being a force of positive change in the world.
You can do what they're doing! Sign up for our interest list to receive:
Invitations to exclusive information sessions and events 
The opportunity to chat with current students 
More in-depth information about our degree programs
Tips and advice for creating a successful application 
Reminders for important deadlines