University of Michigan School of Information
Faces of UMSI: Tim Yoo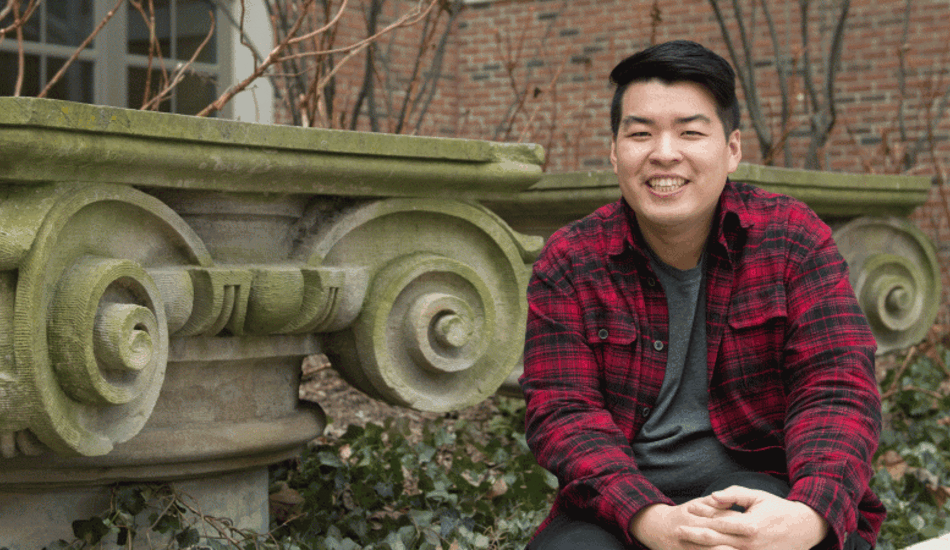 Growing up in Los Angeles and its suburbs, Tim Yoo saw firsthand the struggle of immigrant and other families in the region's poorer, mostly ethnic neighborhoods.
The first in his family to attend college, Yoo initially pursued a career in law, believing he could return to his community and help the disadvantaged. After graduating with a bachelor's degree in political science and philosophy from the University of California Riverside, he began clerking at a Los Angeles law firm as he studied for the LSAT, with plans to apply to Ivy League schools.
"I realized the cost of law school and the goals didn't align with what I wanted to do," said Yoo, whose parents immigrated to the United States from Korea.  "Part of my upbringing, living in the inner city, I saw people in the neighborhood who didn't have much money. I've wanted to help those communities but I didn't' think being a lawyer ultimately fit that."
And before enrolling in the University of Michigan School of Information, Yoo took some time off and traveled throughout Europe and Asia and also spent some time studying in Paris. "It only solidified my wanting to work for poorer communities. I came from a poor community," he said.
Yoo has found his fit in the School of Information, where he is about to graduate with a master's degree, specializing in human-computer interaction. During the two-year program, he served as graduate student instructor teaching contextual inquiry to first-year graduate students and Introduction to Information Studies.
"What I really want to do is incorporate how information is spread in communities like where I come from and how obstacles can be overcome to provide economic mobility," he said. 
He envisions technology as an avenue to reach children in poorer communities and to open doors to learning and gaining information. It's a matter of matching the right resources with the technology. It's not enough, he said, just to give children an iPad and expect them to learn; instead, they'll want to watch videos or play games.
"There are ways to bring technology to these communities and make them successful," he said. "It's not just a matter of giving them the technology – you have to engage them."
There are a multitude of resources available to poorer communities, though those residents may be unaware. A recent encounter with a childhood friend proved to him that he can pursue technology as a means to elevate someone from poverty. The friend wanted to attend the University of California Berkeley but was unable to find the proper path to admission. With Yoo's help, he navigated a maze of information available on line and has since graduated and living in the Bay Area.
"I consider him a success," Yoo said, proudly.Yoo's future goals include pursuing a doctorate in education or information to further study how to connect technology and information. He plans to take a break, and work in information-related or public policy and pay off some debt before returning to school.
"I'm a little sad my time here has gone so quickly," he said. "I realized during my time here I could use these skills. I enjoy the research aspect, analyzing data and also interacting with people in one-on-one interviews about their experiences using phones and other products."
Next year, your profile could be here! Sign up for our interest list to receive:
Invitations to exclusive information sessions and events 
The opportunity to chat with current students 
More in-depth information about our degree programs
Tips and advice for creating a successful application 
Reminders for important deadlines