University of Michigan School of Information
Faces of UMSI: Salma Siddiqui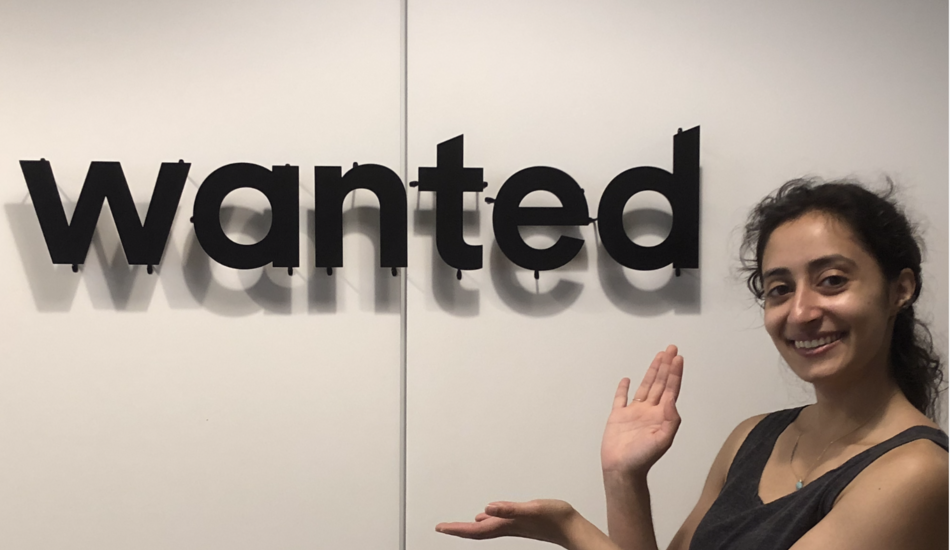 Salma Siddiqui is combining data science with organizational development to become a recruiter with employees' best interests at heart. 
Salma Siddiqui saw the writing on the wall by the Fall of 2017. Her employer had announced sweeping layoffs, and as a recruiter she knew she wouldn't have a future at a company that simply wasn't hiring new workers. She sat down with her boss and a trusted coworker to discuss what was next. 
"They knew I had been on the fence about grad school and they told me just then, 'if you don't do this now you're never gonna do it, so do it now.'" Aware that she was tired of recruiting and hoping to switch career paths, Salma's co-workers helped her realize that this kind of window might not present itself again any time soon. Grad school, they said, might be the perfect option. "It was really sucky at the time," she says. "Now it seems like it worked out perfectly."
After graduating from Oakland University with a degree in cinema studies, Salma went to work in public television, a field she quickly realized wasn't for her. Working nights and weekends wasn't ideal, but she recognized how much she liked coordinating with and interacting with other people in that role. Recruiting was a logical next step, and Salma became interested in what data scientists and analysts do while working as a recruiter for different software companies. 
"I moved to a startup that wasn't doing much with their data at all. I was surprised that they had so much information that they could be using that they weren't leveraging to make informed decision-making. So knowing that that could be leveraged to do something larger if I had the technical skills is what led me to want to do data science."
Despite knowing a technical background wasn't required for the MSI program, Salma preemptively enrolled in classes in linear algebra and Python before starting at UMSI. She also did an internship in business intelligence to get experience as an analyst. Her prep work paid off, and while grasping new technical skills is still challenging, her foresight and preparation have translated into confidence in developing her understanding of new coding and data analysis skills.
With the ultimate goal of combining data science with organizational development, Salma was drawn to the flexibility the MSI program offered in its ability to take courses at other schools within the University. Now in her second year of the MSI program, she'll be able to take classes at the Ross School of Business next semester to help develop the organizational management focus of her degree. 
Simply keeping people in jobs isn't enough for Salma. "I want to use data science to better recruit, reward, and retain employees," she says. "People shouldn't have to hate their jobs. If you bring in the right people who actually want to be there, treat them and reward them right, why would they want to leave?"
Since she's been at UMSI, Salma has honed her technical skills and advanced her career options through internships in the US and abroad. Over the summer she interned at Wanted, a hiring and referral company in Seoul as part of UMSI's Summer in Seoul internship program.  Alongside her role as a graduate intern at the Career Development Office, she also works remotely as an HR analyst for Nasuni, a tech company in Boston that she interned for last spring. 
Asked what her long-term career goal is, Salma doesn't hesitate. "Microsoft's HR business insights team is my ultimate goal," she says. "The manager of this department, Dawn Klinghoffer, does really innovative research. They take their cultural goals really seriously, and they understand the importance of data-driven decision making within HR."
While it might take a while to climb the career ladder to that point, Salma isn't rushing anything. She plans on applying for UMSI's Global Information Exchange Program in Cape Town after she finishes her program, or traveling to visit friends she's made around the world if GIEP doesn't pan out. 
For someone choosing to pursue a career in a field as quantifiable and precise as data science, it might come as a surprise that Salma's dream job is to write fiction. "It's still kind of my dream job to be an author, but I can do that on the side and get paid to do something else." 
You can do what they're doing! Sign up for our interest list to receive:
Invitations to exclusive information sessions and events 
The opportunity to chat with current students 
More in-depth information about our degree programs
Tips and advice for creating a successful application 
Reminders for important deadlines