University of Michigan School of Information
Faces of UMSI: Priya Kumar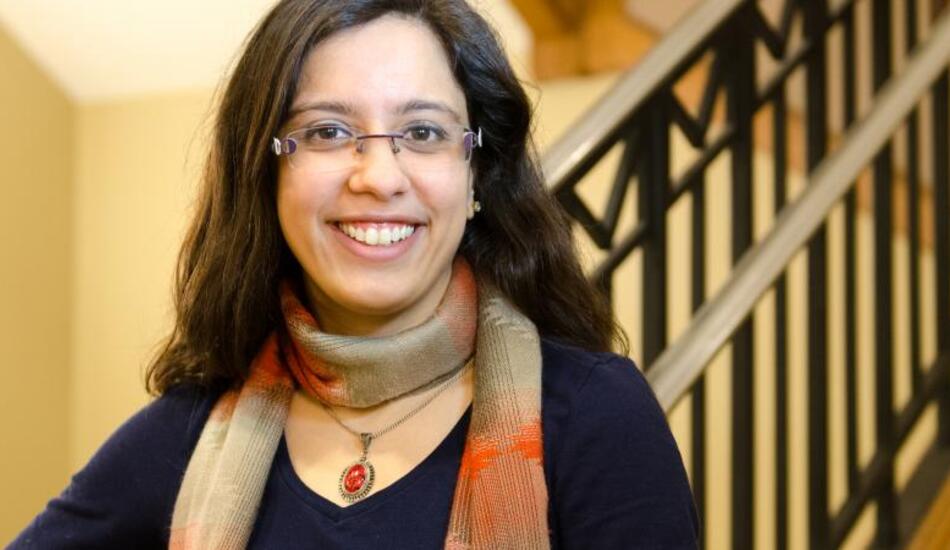 Data can tell a story. It can provide insight, deliver information, and craft visualizations that will captivate the reader. For MSI graduate Priya Kumar, the intersection of storytelling and data was never more prevalent than when she was able to boil down the complex issue of declining foreign coverage in U.S. newspapers into a single statistic.   
While working at the American Journalism Review after graduating from the University of Maryland with a degree in journalism and another in government and politics, Priya spent three weeks sifting through more than 1,000 articles on microfilm and in old newspapers at the Library of Congress. 
She counted words, tracked bylines, and determined from a 25-year sample of eight daily papers that the number of foreign stories carried in American newspapers had waned. But most rewarding for Priya was being able to sum up her work in a single, easy-to-digest figure that told readers just how much foreign coverage had dropped: by 53 percent.
That experience sparked Priya's interest in information schools and helped bring her to UMSI. Here, she has been able meld her passions for research and communication by creating her own curriculum in data storytelling, which involves coursework in data analysis, design, and information policy. Through this, she learns how to "interview" data and share the stories data reveals.  
"I wanted to explore how journalists can use all this data that's coming out and use tools like programming, website scraping, and data visualization to figure out how they can harness all of that to tell stories," Priya said. 
Throughout the course of her program, Priya's focus grew beyond examining data storytelling's applications for journalists and led her to work on a thesis that explored how mothers use Facebook and other social media outlets. She chose this topic based on her interest in the idea of privacy and its role in online realms.
For her thesis, Priya interviewed 22 women that have varying degrees of comfort about sharing pictures of their children via social media. In addition to privacy concerns, she has been able to uncover diverse perspectives on documentation, motivations for sharing photos, and a parent's role in crafting a child's digital identity.
"When you start digging into those types of observations, that's when it becomes interesting," Priya said. "This is such an emerging space and not everybody thinks of things in the same way." 
In addition to researching and writing her thesis and designing her own curriculum, Priya embraced many other opportunities offered through UMSI. In her first year, she participated in the Alternative Spring Break program, where she helped the Organization for Economic Co-operation and Development in Washington, D.C. conduct a usability study on its iLibrary site. During the fall of her second-year, Priya helped organize the A2 DataDive, a local event that aids nonprofits in exploring datasets and discovering creative answers to their research questions. 
Priya sees herself working at a media organization or a think tank that would allow her to further explore many of the topics she has encountered throughout her studies and research.
"Any job I have, I want writing and researching to be the main component, but I want to be able to talk to all the people that are involved in the process of communicating information," Priya said. "I definitely think I will walk away and take that from this program. I came in saying I wanted research and writing to be my career, and I'm leaving saying that, but I feel I'm more equipped to do that."