University of Michigan School of Information
Faces of UMSI: Soma Ray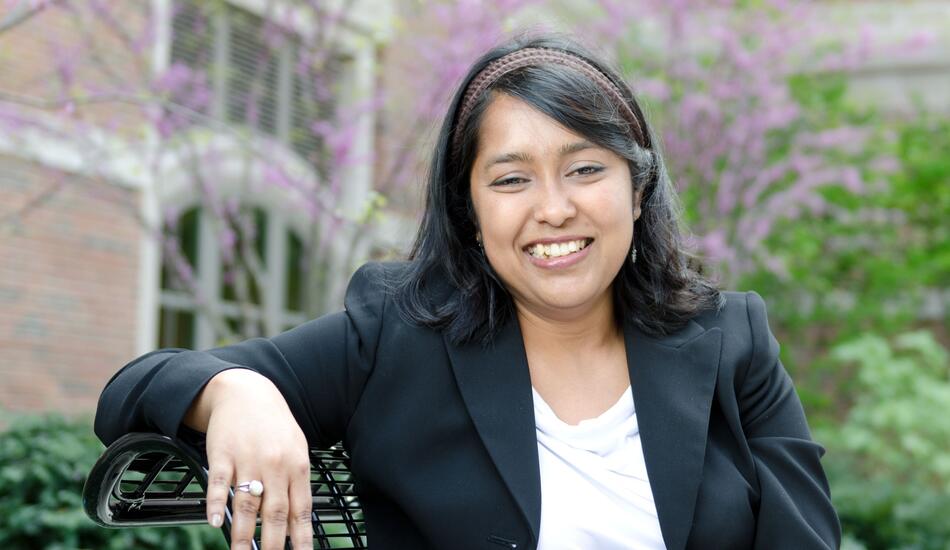 Posing for her "Faces of UMSI" portrait was a change of pace for Soma Ray, who's more often found behind the camera than in front of it. She's an avid photographer who especially enjoys shooting outdoors in the spring and fall.
Soma earned her undergraduate degree in electronic science at the University of Pune in western India, followed by an MBA in marketing. She began her career as a technical writer at Dell India R&D. She then worked at Nvidia in Bangalore as a senior technical writer and was eventually transferred to the company's Santa Clara office, where she worked until enrolling in UMSI in 2011.
She spent her first Alternative Spring Break at the National Archives in Washington, D.C., where she volunteered her skills to design a prototype website for the National Archives' presidential libraries. Her 2012 summer internship was spent at Johnson & Johnson as a mobile user experience designer.
An executive officer of SOCHI, the student association for those interested in human-computer interaction, Soma relaxes with short hikes, and Latin and ballroom dancing.