University of Michigan School of Information
Designing dream kitchens with augmented reality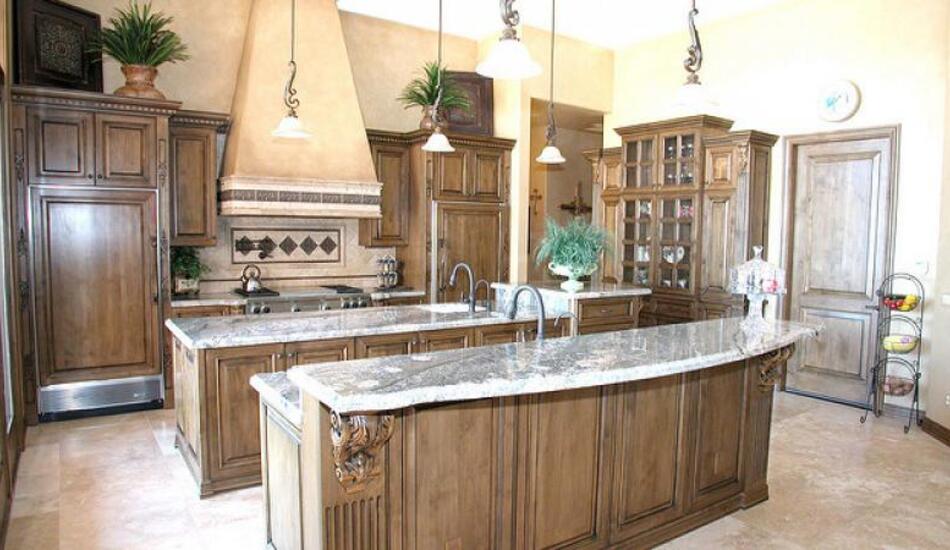 Friday, 01/12/2018
You're redesigning your old kitchen, and you're going all out: new countertops, new cabinets, even that kitchen island you've always wanted. 

But there's so much to choose from. And it's hard to get a good sense of how the individual pieces you pick will fit together as a whole. Wouldn't it be nice if you could visualize your new kitchen – play around with different configurations – before you commit to such a significant investment?

One day soon, you'll be able do exactly that, via augmented reality (AR).

This is the goal of a new University of Michigan School of Information (UMSI) project funded by Masco Cabinetry of Ann Arbor, Michigan.
Michael Nebeling, UMSI assistant professor of information, and assistant professor of electrical engineering and computer science in the College of Engineering (COE), is the study's principal investigator. 

Nebeling and UMSI MSI students Katy Madier and Sonali Tandon, who offer backgrounds in human-computer interaction, computer science, and fine arts, will work with a Masco Cabinetry team led by Viren Shah, Chief Information Officer.

At this stage, the kitchen showroom experience is pretty limited for customers, says Nebeling, who leads UMSI's Information Interaction Lab. Customers also are uncertain about how what they choose will look in their home prior to installation.

"There are already some mobile apps," he says, "and some attempts of using AR/VR out there. But the way we envision to mix and blend physical and digital content to give you both the look and feel of your future kitchen is pretty unique -- and pretty hard to do."

Masco initiated the partnership. The company has three goals with this study: to expand their kitchen studio concept and improve customers' dealership showroom experiences; to allow customers to visualize Masco kitchen designs in their homes; and to allow them to accurately measure their current kitchens for new kitchen design concepts.

Nebeling's team will produce two AR prototypes. One will focus on the customer dealership experience; the other will offer realistic previews at home. The team already has put together initial versions. "We're enthusiastic about the range of new user experiences we can enable with our AR techniques," Nebeling says.

Nebeling looked forward to working with local industry on a project, and to apply his research to problems he personally has experienced. Though the project is still relatively small now, "hopefully, it will lay the foundation for bigger projects and continued collaborations in the future," he says.
- UMSI News Service