University of Michigan School of Information
Faces of UMSI: Albert Lee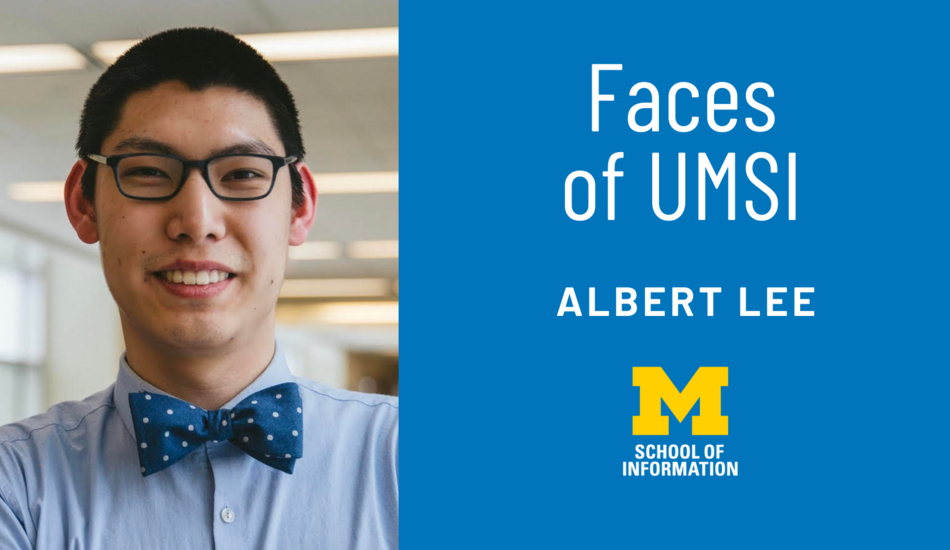 Albert Lee, a MADS student and an instructional designer at University of California, San Francisco, is no stranger to online learning. Prior to discovering UMSI's Master of Applied Data Science program, Albert had been taking online courses through Coursera and edX, including courses from UMSI faculty Charles Severance and Christopher Brooks. When he heard about the MADS program, he knew he wanted to pursue it.
"I couldn't pass up on the opportunity to continue advancing my data science knowledge with online educators I admired," says Albert.
With all of this experience, Albert has noticed some differences between MADS courses and a typical MOOC: "I would say MADS courses are more rigorous. In addition, there is a stronger sense of community given that many students have taken multiple courses together, and there is strong participation on Slack for course questions." 
That sense of community extends beyond his courses, as well. In his free time, Albert designs and teaches STEAM enrichment programs for children in the Metro Detroit area, and he has had other MADS students serve as volunteer mentors in those programs. 
"I have international MADS classmates volunteering from the UK and South Africa, and my students in Detroit are able to learn from their perspectives and gain a larger view of the world."
Another positive difference between MADS and a typical MOOC? More opportunities for real world experience. Albert says that through the projects in the milestone and capstone courses, "you learn to deal with ambiguity, group collaboration and other real-world challenges that can't be simulated in 'guided' projects."
Albert has also been able to use the skills he's learning in class as part of a research project at University of Michigan's Center for Academic Innovation. At CAI, he's applying data science to understand group project work, a subject that feeds his interests in both data science and education.
"I remember learning to do association rules mining in one of my courses, and in the same week, I was able to apply what I've learned to explore a research question and present the results," Albert says.
Though he has all of these activities on his plate, Albert has found that the flexible nature of the MADS program means that he's able to balance work and school. "I dedicate specific times each week for school work, and I am able to schedule around my work schedule," says Albert.
Albert graduated from the MADS program in August 2021.