University of Michigan School of Information
Faces of UMSI: Tony Purkal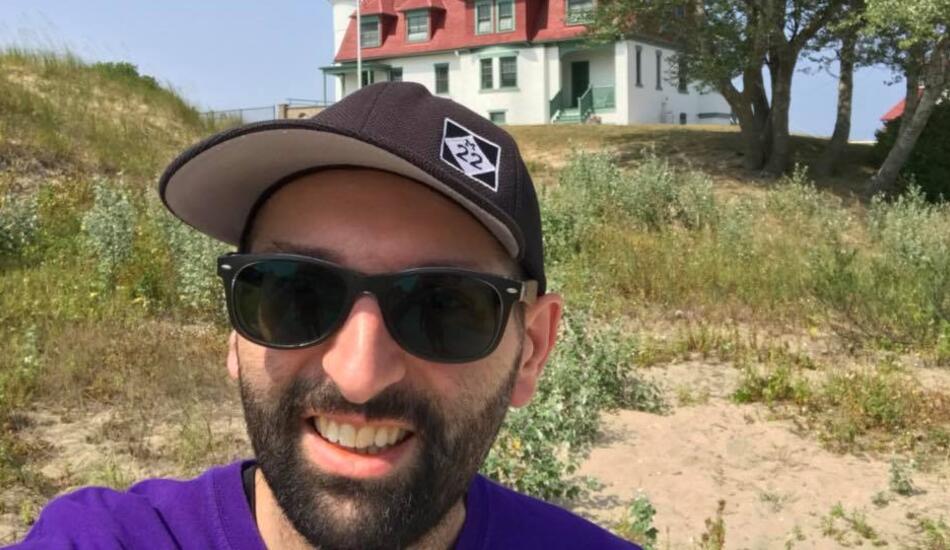 MADS student Tony Purkal lives on the north side of Chicago, where he currently works as an analyst in data intelligence and interoperability for healthcare performance improvement company Vizient, Inc.
Originally from Michigan, he attended high school near the Sleeping Bear Dunes National Lakeshore and studied Biomedical Science at Grand Valley State University. Before Vizient, he worked in pharmacy technician and training roles for Northwestern University, the University of Chicago, and CVS Health.
At Northwestern he received his undergraduate degree in Organization Behavior and is continuing his studies in Northwestern's fully online Information Design and Strategy program, with a focus on Learning Design.
"Though I've worked in a technical field [as a] pharmacy technician for quite some time, business and operational strategy and training and development have been large parts of my prior roles," said Tony. "In my current role, in addition to analytics for performance improvement, deriving insight from disparate data while being good data stewards are of the essence in everything we do."
Tony decided to apply for UMSI's online Master of Applied Data Science program because he is interested in pursuing a career in health care quality and medical education and wanted to be able to continue working while earning a data science degree.
"Among iSchools, UMSI has an excellent reputation, and I had heard so much from Northwestern doctoral students about their experiences with UMSI alumni as faculty and advisors and their research collaborations with UMSI students. I heard Dean Finholt's name and those of other UMSI faculty long before I became aware of the MADS program."
Since he began as one of the first MADS cohort in 2019, Tony says his appreciation for UMSI has only grown.

"I continue to feel so motivated in my MADS courses, despite this past year being one of the most academically challenging experiences I've encountered," he said. "Continuously showcased through the varied interests of faculty and diversity of classmates are exciting new perspectives on using data science skills and tools. Even taking one course per month, I feel like I learn something profound almost daily. New doors are opened through participation with others in a superbly supportive and collegial community of learners."
Tony especially appreciates the opportunities the program has offered him to collaborate with other students at Michigan and beyond. "My connection to the greater Michigan community led me to opportunities with students at other institutions, collaborating on a project spearheaded by a Michigan alumnus who is initiating a cooperation with the UCLA COVID-19 Behind Bars Data Project." 
 What advice does he have for others who are considering or newly enrolling into the program?
"Don't let the presence of automatically graded assignments fool you: almost all coding assignments allow for flexibility and creativity in problem solving. Related to this: a caring consultation with a classmate or instructional team members is just a Slack message away, and you will get the help you need to get over the hurdles and be challenged to think in unique ways in the process. 
"The number of office hours and other contact points with the instructional team far outnumber the opportunities for interaction I've had in traditional residential programs, with the added bonus of being able to review recordings and download transcripts for all of the sessions. There is a great deal of investment in your learning in MADS: from coaching and tutoring by members of the instructional team and classmates to the very intentional instructional design and instructional materials."