University of Michigan School of Information
Faces of UMSI: Lindsay Virost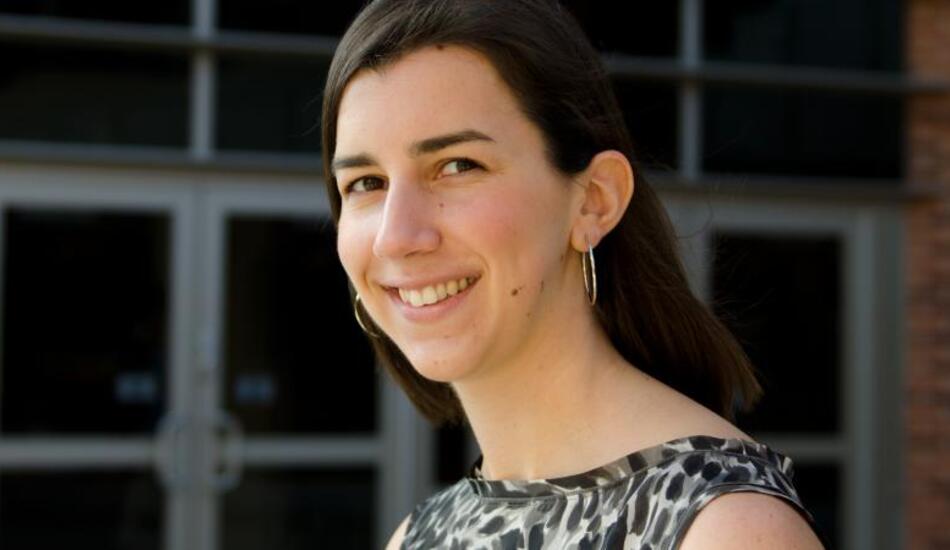 In the race to digitize health records in a usable and sustainable way, skills such as a mastery of semantics and knowledge of human behavior are in high demand. As a member of the first class of students in the new Master of Health Informatics (MHI) program, Lindsay Virost leveraged her education and professional experience to find solutions to a daunting problem: motivating and facilitating the exchange of health information between major stakeholders at the state level.
Lindsay earned her undergraduate degrees in sociology and English at Loyola University Chicago and following graduation, began work at NORC at the University of Chicago, a nonprofit social research organization. Although she started with NORC as a researcher in their Education and Childhood Development department, over time her focus shifted to health policy projects.
When NORC landed a contract with the Office of National Coordinators for Health IT at the Department of Health and Human Services, Lindsay began work on a tall order: evaluating the establishment of a cooperative agreement program to govern the statewide exchange of health information (HIE). In her new role, Lindsay moved to Bethesda, MD, where she researched how states use federal funding to move health information exchange forward. Interacting with stakeholders building a sustainable, encouraging environment for HIE inspired Lindsay to further develop her skills at the University of Michigan.
As an MHI student, she focused her studies on the identification of challenges around consent policy and the balance between flexibility and interoperability in system planning. Through an internship with the Michigan Health Information Network (MiHIN), she began developing solutions. The network has the daunting yet vital task of connecting the many health information exchanges (HIEs) that exist in Michigan and motivating them to share information.
Lindsay's background in sociology and human behavior helped her to determine whether health providers view participation in exchanges as necessary, why certain HIEs may be less willing to participate in resource sharing, and how HIEs could generate sustainability and buy-in over the long term. She also developed white papers on MiHIN shared services for use as informational and marketing materials. She helped the organization stay current on the HIE environment, researching successes and lessons learned from other HIE organizations.
Looking forward, Lindsay's ultimate goal, which is contingent on the exchange of information, is to increase patient quality of care. She said that as she became more involved in the ongoing project to digitize and distribute health records across professions and geographies, "it became my passion and my calling. I needed to be a part of this revolution in care."