University of Michigan School of Information
Faces of UMSI: Audrey Goulding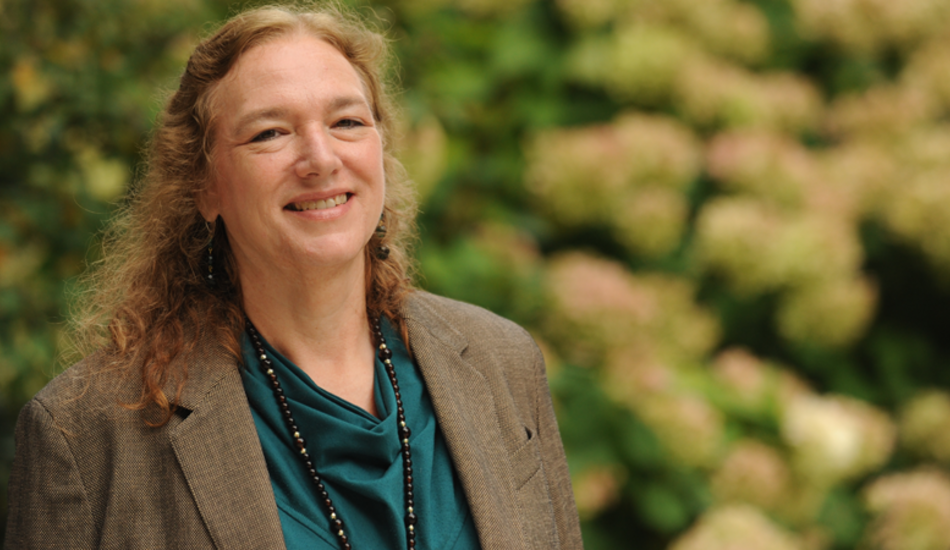 One consistent thread runs through part-time MHI student Audrey Goulding's career: computers and data management. "I've been fascinated by computers since my teens," she says, recalling that she built her own first computer from a kit she purchased at Radio Shack.
"Health care plus computers is a fascinating combination," she says. But despite having a mother who was a nurse and a nursing instructor, Audrey's first choice of career wasn't in health care. Instead, she spent 20 years in network design in banking, working in the San Francisco Bay Area, through the transition from mainframes to PCs.
It was the San Francisco AIDS epidemic in the 1980s that motivated her to consider entering health care. Although she had acquired two associate degrees in computer science and programming, she decided she needed a four year degree and returned to school, earning a BS at Davenport University in 2000 while working as a systems analyst for National City Bank. At the time she was living in West Michigan, where her husband was employed at Upjohn. The couple was relocated to Ann Arbor by Pfizer in 2003.
Now she is attending the University of Michigan and earning a Master of Health Informatics while working full-time in the university's health system. For eight years she worked for the UMHS Transplant Center, and for the past six was the database manager of the UMHS Kidney Paired Donation (KPD) project.
Kidney Paired Donation facilitates the exchange of kidneys provided by willing living donors to kidney transplant candidates when the donor cannot donate to the candidate that they wish to help, due to either blood type or antibody mismatch. Through the matching and exchange of KPD, two or more people needing a transplant can be transplanted where no transplant could have otherwise occurred.
During her first 200-hour internship in the MHI program, she worked in the Public Health Kidney, Epidemiology and Cost Center on their KPD research team. She is listed as a co-author of an article, written by team members, which made the cover of the October 2015 issue of American Journal of Transplantation: "Planning for Uncertainty and Fallbacks Can Increase the Number of Transplants in a Kidney Paired Donation Program." A second article from that KPD research team is forthcoming.
Recently, she accepted a new position as a business systems analyst with Michigan Data Collaborative, a data collection center at the university that aggregates health data from around the state in order to improve population health, help reduce health care costs and improve the patient experience.
"I love being able to use my data management skills to help people live better lives," Audrey says. "I'm very interested in health policy and I know that we could be doing better than we are."
Working full-time and going to school part-time, Audrey expects it will take her about four years to complete her Master of Health Informatics degree. But as challenging as her schedule is, she thrives on learning and knows she has found the ideal field in which to employ her computer background.
"I like to work and know I'm doing some good," she says.
Next year, your profile could be here! Sign up for our interest list to receive:
Invitations to exclusive information sessions and events 
The opportunity to chat with current students 
More in-depth information about our degree programs
Tips and advice for creating a successful application 
Reminders for important deadlines