University of Michigan School of Information
Faces of UMSI: Kyle Balog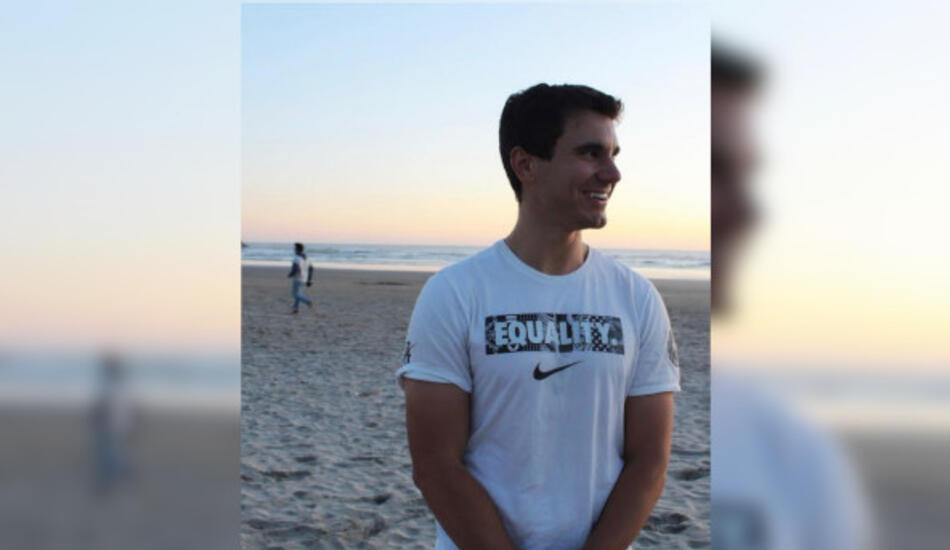 Kyle Balog has chosen to Go Blue for a second time as he supplements a bachelor's in industrial and operations engineering with data science studies.
Kyle Balog graduated from the University of Michigan with a bachelor's degree in industrial and operations engineering in 2017. Now he's enjoying his second time being a Wolverine as a member of the first cohort of UMSI's new Master's of Applied Data Science (MADS) program. 
While completing his undergrad at U-M, Kyle spent the summer before his senior year as a technology intern for Nike in Beaverton, Oregon. Now he works at the company's world headquarters in Portland, OR as a data engineer. After two years with Nike, Kyle said he was researching graduate programs and looking for ways to continue his education when he came across the MADS program. "What struck me the most was how relevant the curriculum seemed," he said. "It included many of the same tools and technologies I had already heard about and used on the job." 
"The program's greatest appeal was the opportunity to learn from world-class faculty while simultaneously being able to apply and benefit from a newly developed skill set at work," he continued. With the skill set he'll develop through his MADS courses, Kyle aims to positively influence the trajectory of information technology. "In an uncertain world, the ability to more quickly and effectively detect, respond to and predict signals will define tomorrow's success," he said. "I am intrigued by the prospect of improved decision making through data science, and I hope to help bring about truly impactful changes by answering interesting questions in new ways while effectively communicating a model's results as well as its limitations." 
A few months into the MADS program, Kyle extols its unique format as he tries to balance his career and coursework. "The first courses have been valuable in building the foundational knowledge and common tech stack needed for more advanced classes," he said. "I appreciate the format of taking more frequent one-credit classes, as it allows me to focus on learning a single discrete topic while still being able to cover a variety of subjects throughout the semester." Kyle is currently taking SIADS 521: Visual Exploration of Data. "As with many of the previous classes, the assignments [in SIADS 521] are an especially helpful tool for internalizing the material," he said. 
In addition to cogent assignments, Kyle has noticed numerous other ways the MADS program is designed to set students up for success. "Learning alongside a global cohort of students who have such varied backgrounds, perspectives and experiences has definitely enriched the overall MADS environment," he said. "I have collaborated remotely and received excellent assignment feedback from classmates around the world, and I enjoy the frequent discussion of course topics, applications and support that exists within the online community." Like some other MADS students, Kyle has been able to get in some IRL facetime with classmates, too. "Despite living far from Ann Arbor, I was able to connect offline over some coffee with a fellow MADS student who happened to live in the same city, which was fun!" 
As pioneers of the new, 100% online master's program, MADS students have been able to find community with each other as well as instructors and administrators who make them feel heard. "Knowing that our experiences and the feedback we provide will help pave the way for future classes has been both rewarding and exciting, albeit challenging at times," Kyle said. Like many of his peers, Kyle isn't one to shy away from a challenge. When he's not helping to pilot the innovative program, he spends his time exploring the outdoors and training for an Ironman triathlon.