University of Michigan School of Information
Fall in love with UMSI's new seasonal Zoom backgrounds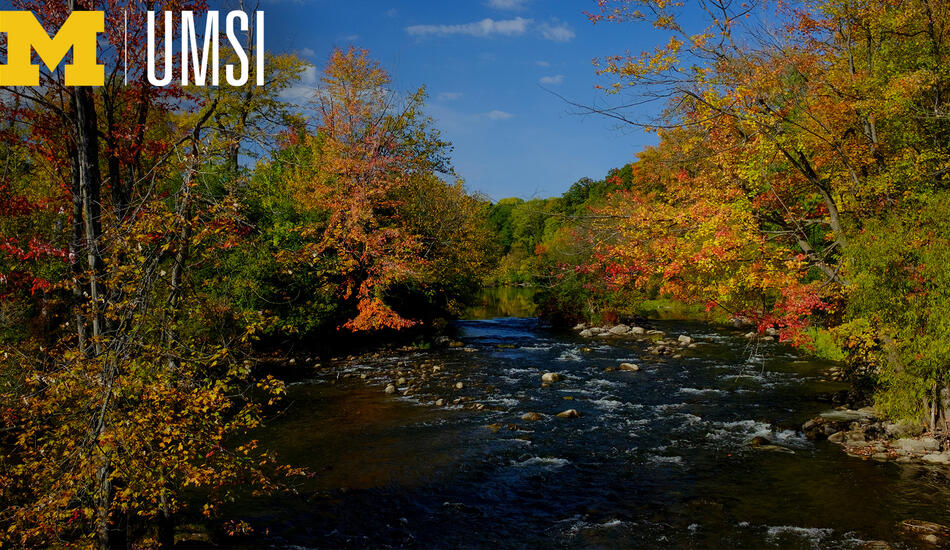 Friday, 10/14/2022
As fall paints Ann Arbor red, turn over a new leaf with the University of Michigan School of Information's new seasonally themed campus virtual backgrounds. 
Zoom's virtual background feature has proven to be a popular and important tool throughout the pandemic, helping users protect their privacy and personalize their look in virtual meetings and classes. UMSI has been publishing campus virtual backgrounds since March 2020. Find the archive here. 
Our new fall Zoom backgrounds feature scenes from around Ann Arbor: E. Washington Street, Afternoon Delight Café, Delhi Rapids and Barton Pond.
Download all of UMSI's fall Zoom backgrounds here: https://myumi.ch/e6VxW 
To use the backgrounds: 
Be sure to download your preferred image from the link above. (Don't just save the image from the webpage, or you'll find that the image doesn't fit properly.) In Zoom, click the gear icon to view your preferences and select the "Background and Filters" option. You will see a selection of default options, and a "+" button above the top right option. Click it to select and upload your selection. Your new background is all set!
— Martha Spall, UMSI writer