University of Michigan School of Information
LGBTQ identity shapes pregnancy loss disclosure decisions on social media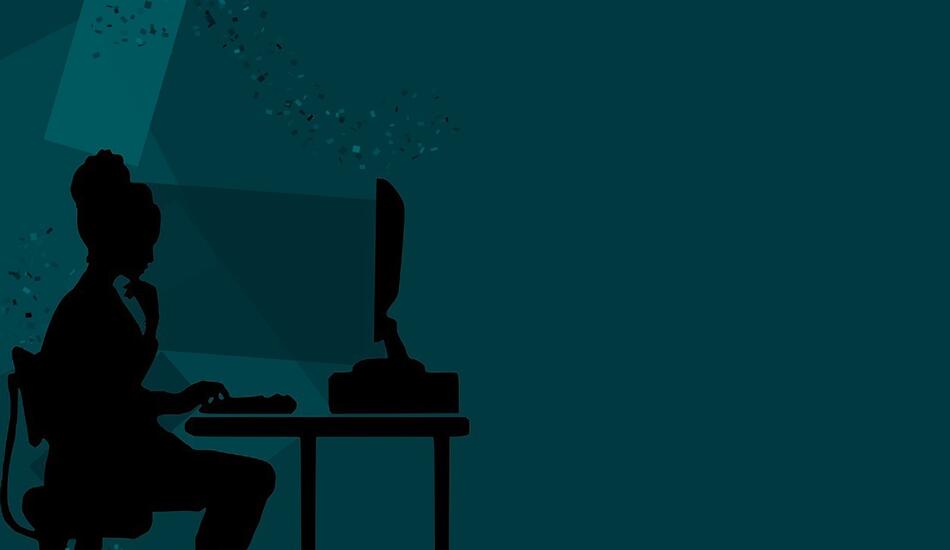 Thursday, 07/22/2021
Deciding whether or not to share about pregnancy loss on social media is a fraught mental and emotional process ⁠— one that becomes even more complicated for lesbian, gay, bisexual, transgender and queer/questioning (LGBTQ) individuals when multiple forms of stigma converge, according to new award-winning research from the University of Michigan. 
Prior research with mostly cisgender (a gender identity corresponding with sex assigned at birth) heterosexual women's decisions to disclose pregnancy loss on social media identified influencing factors, such as concerns over audience reactions or perceptions of broader social stigma or lack thereof, in a disclosure decision-making framework. 
After conducting interviews with 17 LGBTQ people who experienced pregnancy loss and who used social media, an interdisciplinary team of researchers from the University of Michigan School of Information, the University of Michigan School of Social Work and the University of Michigan School of Nursing found that those factors from prior work extend to this context, but they're shaped uniquely by one's LGBTQ identity. 
"We thought, this research has in the past examined cisgender heterosexual women going through this experience," said Cassidy Pyle, a UMSI doctoral student who just finished her first year. "What about when multiple forms of stigma converge when you have the experience of pregnancy loss, which itself is stigmatized, but you also possess or embody a stigmatized identity being LGBTQ? How does this impact people's decisions of whether or not they want to share about their pregnancy loss experience on social media?" 
Another major part of the work centered LGBTQ persons' visions around ideal spaces for disclosure online. The researchers ultimately found that people want to be able to disclose, but only to select members of their network, and they also want platforms to step in and play a role in educating and advising their audiences about how to support someone going through a loss in an inclusive way. 
"More broadly there is potential for social media platforms to be beneficial to people as they go through their lives and as they experience life events," said Nazanin Andalibi, UMSI assistant professor of information. "On the one hand there is potential for benefits, like connecting to other people who might understand what one is going through or normalizing and destigmatizing the experiences that people go through. But there's also challenges that people face in making it work for them, and these challenges aren't necessarily equally distributed." 
The disclosure decision-making (DDM) framework used in this study lists five factors related to (non)disclosures of stigmatized experiences on social media. Originally developed by Andalibi and Andrea Forte of Drexel University, the U-M research team applied the DDM framework to their interview data to explain disclosures on social media involving intersectional stigma for LGBTQ people experiencing pregnancy loss.
When Andalibi and Forte first developed the DDM framework, their original study's sample of 27 participants incidentally included one member of the LGBTQ community. In the process of speaking to that one participant, Andalibi said, she realized some of the specific challenges they had that might not necessarily be shared with heterosexual participants. 
Inspired to address those challenges head-on, this latest research sets up intersectionality as a guiding theoretical framework. 
"Only examining one facet at a time or only focusing on how one identity intersects with one use of social media, I think we miss out on a lot of nuance," said Pyle. "What we found in this paper is that, yes, these general factors that guide these decisions are similar across contexts, but they're shaped in such unique ways, and we would miss that nuance if we hadn't examined it through an intersectional perspective." 
This analysis suggests that the DDM framework is comprehensive in explaining the types of factors that inform disclosures of stigmatized experiences, including intersectional stigmas (as was the case here), which means the U-M research team has moved one step closer to developing theories of online disclosure that span contexts and populations. 
In fact, some researchers have already used the framework or parts of it in other contexts. UMSI research fellow Kristen Barta used the DDM framework in her dissertation about disclosures of sexual assaults and related viral hashtag campaigns aiming to increase awareness, accountability and social justice on social media platforms.  
Another research team from Northeastern University in Boston, MA used part of the DDM framework in their paper, "Reclaiming Stigmatized Narratives: The Networked Disclosure Landscape of #MeToo" to explore disclosures made in reaction to seeing others disclose. 
"There are tons of additional contexts for which this framework could be relevant," said Pyle. "In my work that I'm doing now, it's still in its very early stages, but I'm looking at how first-generation, low-income students disclose their first-gen identity as they're navigating the college application and selection process, and it's very relevant to that context as well thus far."
The implications of this new research are far-reaching, including design insights based on participants' descriptions of ideal disclosure environments. 
Features that researchers found may promote disclosure for LGBTQ people experiencing pregnancy loss include: 
Enabling selective disclosure to a subset of one's social media network

Allowing a proxy comment moderator

Advising and educating social media audience members about LGBTQ pregnancy loss 

Prioritizing sensitive disclosure in social media news feeds 
The research was also recognized at the ACM Conference on Human Factors in Computing Systems (CHI) 2021, where it earned a Best Paper Award. 
"I'm so immensely grateful," Pyle said. "It's my first conference paper, so to have it be recognized was a real honor. I'm glad that people are getting something out of this work, and I hope that some of the design implications too can be given a little bit more visibility." 
"I would say I was even more happy because it was the first paper that we've worked on together and I want all the best things for her," added Andalibi. "This was a project I started when I first joined U-M in 2018; it was supported by U-M's Mcubed program and in collaboration with colleagues Ashley Lacombe-Duncan and Lee Roosevelt. It has been in the works for a long time, and I am glad to see this aspect of the work out in the world." 
Mcubed was a seed-funding program developed at the University of Michigan to stimulate and support innovative research. After catalyzing nearly 800 interdisciplinary projects over seven years, the program ended in June 2020.
More information:
People featured in this story
Assistant Professor of Information, School of Information and Assistant Professor of Digital Studies Institute, College of Literature, Science, and the Arts