University of Michigan School of Information
Margaret Hedstrom, a trailblazer in digital preservation, retires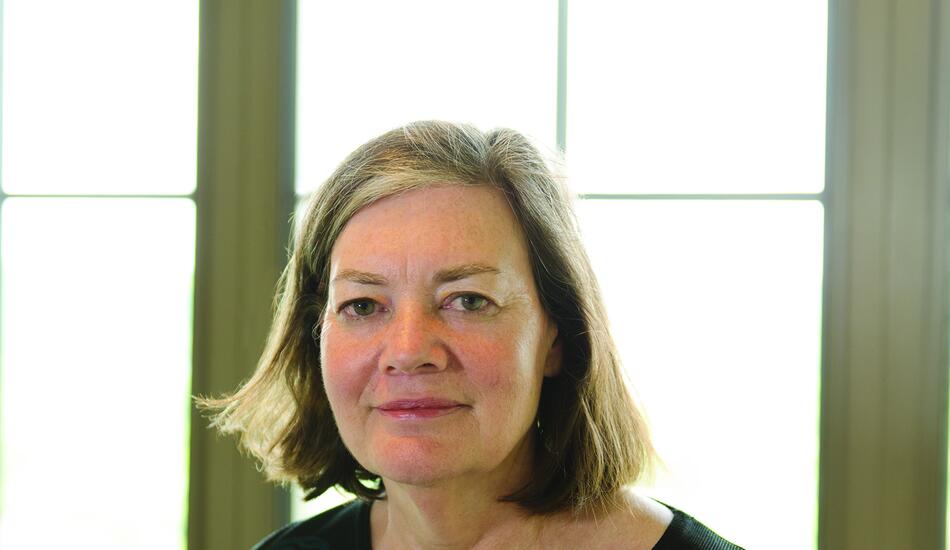 Monday, 08/09/2021
After an esteemed career, Margaret Hedstrom, University of Michigan School of Information Robert M. Warner Collegiate professor of information and faculty associate in the Institute for Social Research, retired from active faculty status on May 31, 2021. The Board of Regents officially granted Professor Hedstrom emerita status at their May, 2021 meeting.
A founder of the field of digital preservation, Hedstrom has spent her academic and professional careers pioneering research at the intersection of information, history and computers. At U-M, she taught in the areas of archives, collective memory and digital curation, and was the interim director of the U-M Graduate Certificate Program in Museum Studies. She is a fellow of the Society of American Archivists and has served on more than a dozen international and US advisory boards, including the Netherlands Organization for Scientific Research (NWO), International Scientific Advisory Board for its Program on Continuing Access to Cultural Heritage (CATCH), the Swedish Government Commission on Preservation of Digital Information, the US State Department Advisory Committee on Historical Diplomatic Documentation and the National Academy of Sciences, Board on Research Data and Information.
"I became interested in archives because I was interested in social history and finding evidence about everyday people," Hedstrom said.
Her early work was concerned with the impact of the transition from paper to electronic records for archives. Hedstrom brought an intersectional approach to this and she dedicated a great deal of time to creating frameworks to help archivists understand the social, historical and technological contexts of digital recordkeeping. 
"I have tried to play the role of translator between computer scientists and archivists," she said. "It's interesting to me that the two fields share some common terminology and concepts, but do not use these terms in exactly the same way. I think it's just the way my brain works actually. I'm curious about a lot of things."
One of the most influential examples of this approach is Hedstrom's partnership with the University of Fort Hare in Alice, South Africa. While at U-M she helped lead the organizaiton and preservation of papers and records of the South African liberation movements. Over the course of a decade, 1997-2007, she organized summer practical engagement programs for more than 50 graduate students with the library, archive and museum collections at the University of Fort Hare. She received a Distinguished Scholarly Achievement Award from the University of Michigan for her cultural heritage preservation efforts on the project.
More recently, Professor Hedstrom focused on the challenges of open data, or the policies and mechanisms that enable effective data sharing in the natural and social sciences. Specifically, Professor Hedstrom directed the large-scale National Science Foundation-funded Sustainable Environment through Actionable Data (SEAD) Project. SEAD aimed to make it easier to capture, archive, and federate data, including data collected across many heterogeneous projects.  Over the course of her career, she was awarded more than $13 million in research funding.
A lifelong love of computing and history
Hedstrom credits the trajectory of her career to her dedicated teachers. Their engaging classrooms became fodder for her interest and exploration of computing, history and the social sciences.
By the age of 14, Hedstrom had already begun learning how to program computers in school. She enjoyed the technical challenge but was averse to pursuing computing as a career. She was headed to college during the Vietnam War era when, she noted, computing jobs often meant joining the military-industrial complex.
Having grown up in the small tourist town of Grand Marais, Minnesota, Hedstrom pursued a Bachelor of Arts in music at Grinnell College in Grinnell, Iowa. She was an avid french horn player but ended up switching her major to history.  
After graduation, Hedstrom moved to the University of Wisconsin to pursue master's degrees in library and information science with a specialization in archives administration and a master's degree in history. In 1979, she was offered a job working on the Wisconsin Machine-Readable Records Project where she stayed until pursuing her PhD in history.
"The combination of machine-readable records business and statistics brought back to me some of this early computer stuff I enjoyed," Hedstrom noted. "Ever since then, I've spent my whole career balancing out interests in history, social science and computing."
As a PhD student at the University of Wisconsin, Hedstrom researched the social impacts of office automation in the 1950s and 1960s, focusing specifically on the impact of automation on gender and skill. Before she finished her PhD in 1988, she was hired as director of the Special Media Records Project by the New York State archives.
Legacy
In 1995, Hedstrom was recruited by Dean Robert Warner to what was then the School of Information and Library Studies and was present during the school's evolution to the School of Information one year later. She was promoted from associate professor to professor in 2010.
"I am the last standing faculty member at SI who was appointed while it was still the School of Information and Library Studies," said Hedstrom.
Hedstrom joined the faculty at U-M, in part, because she became convinced that trying to change organizations from within was a slow and arduous process and that teaching a new generation of archivists might be a more effective way to achieve change in the profession. In addressing continuing education needs on electronic records, Hedstrom argued for the importance of ensuring that graduate education emphasized core archival concepts.
"As one of the founders of this field of digital preservation, I was excited about an opportunity to try to get at some more basic principles around not just the technicalities of preserving digital information but how society and culture also had to change to deal with that, so you know to me UMSI was an ideal place to land."
During her storied career, she has published 45 journal and conference articles and has participated widely in international research. She has presented more than 85 invited talks or keynotes on six continents. In 1992, Professor Hedstrom was elected as a fellow of the Society of American Archivists. She also received the W. Kaye Lamb Prize in 1994 from the Association of Canadian Archivists.
Her most cited research paper is "Digital Preservation: A Time Bomb for Digital Libraries," which was published in the journal Computers and the Humanities in 1998.
"I still get citations from all over the world which I find quite interesting," Hedstrom noted.
In addition to her research, Hedstrom has found serving on a multitude of advisory committees and mentoring doctoral students to be the most rewarding parts of her career. 
"They're just wonderful I've loved working with them. All of my PhD students have done well. All are very successful and a majority have tenure at good universities," she said. "I've tried to have an impact on research, teaching and service."
Hedstrom also had the unique opportunity to work alongside her spouse Bob Frost at UMSI. It was never her intention to be at the same school as her late husband, who was also a historian, but she was grateful for the experience. Frost was instrumental in developing the Bachelor of Science degree and in welcoming undergraduate talent to the school. 
The duo established the Frost Open Access Fund at UMSI to support workshops and special initiatives by students and faculty that look closely at open access to information and issues related to the public domain. The fund was created with royalties from Frost's great-grandfather, the poet Robert Frost.
In retirement, Hedstrom is continuing her legacy as a trailblazer, this time quite literally. She is on a mission to hike the entirety of the Superior Hiking Trail which spans 260 miles in northeastern Minnesota from the Canadian border to Wisconsin offering unparalleled vistas of Lake Superior. She has walked 80 miles so far and hopes to have hiked the whole trail by her 70th birthday.
What else is Hedstrom looking forward to doing in retirement? 
"Whatever I want to do," she said.
- Kate Cammell, Writer UMSI
People featured in this story
Professor Emerita of Information, School of Information