University of Michigan School of Information
Naim Falandino on 'buckling down' and finding opportunities wherever you go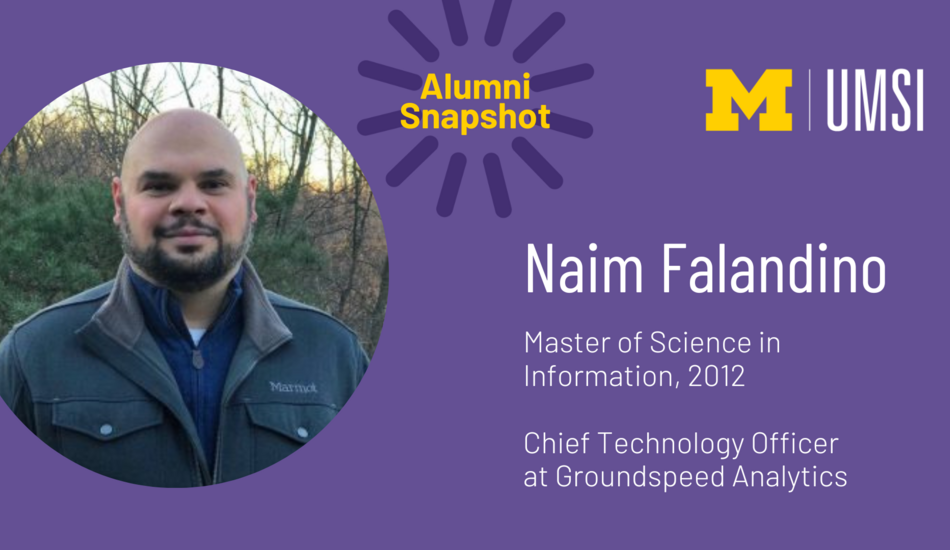 Thursday, 11/03/2022
Naim Falandino (UMSI '12) is all about using data to solve complex problems. That's why he currently works at Goundspeed Analytics, helping companies transform tricky data into functional information. Before joining Groundspeed, Naim was a Master of Science in Information graduate at the University of Michigan. 
At UMSI, Naim learned about innovative strategies for using technology through courses like Information Visualization, Natural Language Processing, and Information Retrieval. 
"Overall, the best thing about UMSI is the very diverse group of people and backgrounds it attracts, which always brought a lot of unique perspectives into our projects."
Read about Naim's experience at UMSI and how to supercharge your graduate experience by making connections and learning on the go in his alumni snapshot.