University of Michigan School of Information
Schaub: If you care about privacy breaches and personal data, you need a password manager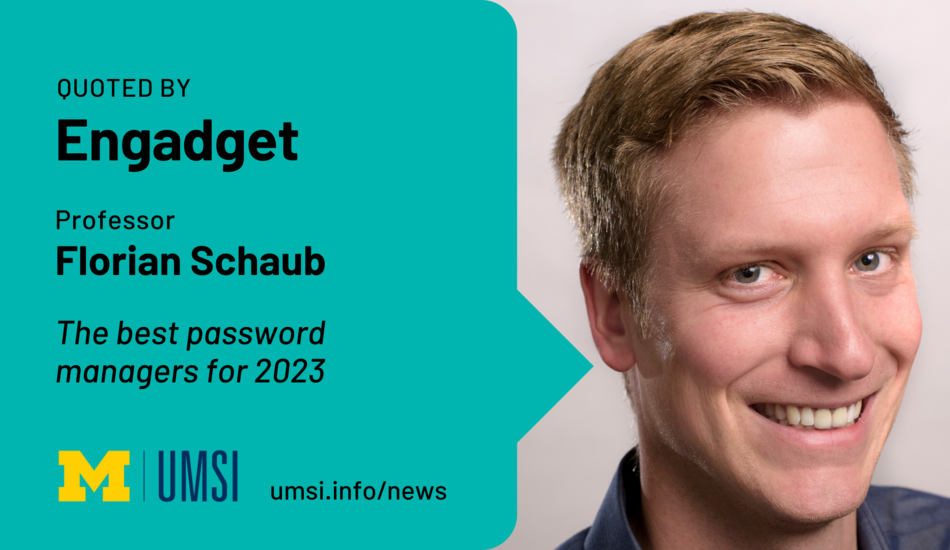 Monday, 06/05/2023
Passwords protect personal information. Unfortunately, humans aren't so great at coming up with their own passwords, and data breaches exist, putting our banking information and other sensitive data at risk. 
That's why password managers exist, says University of Michigan School of Information associate professor Florian Schaub. 
"It's just not possible without a password manager to have unique, long and hard-to-guess passwords," he says. 
Schaub is interviewed for a story in Engadget, which recommends nine of the best password management systems for 2023. 
RELATED
Read "The best password managers for 2023" on Engadget. 
Read more of Florian Schaub's research on privacy and security by visiting his UMSI faculty profile. 
People featured in this story
Associate Professor of Information, School of Information and Associate Professor of Electrical Engineering and Computer Science, College of Engineering