University of Michigan School of Information
Schaub: We have to rely on Amazon to do the right thing with personal data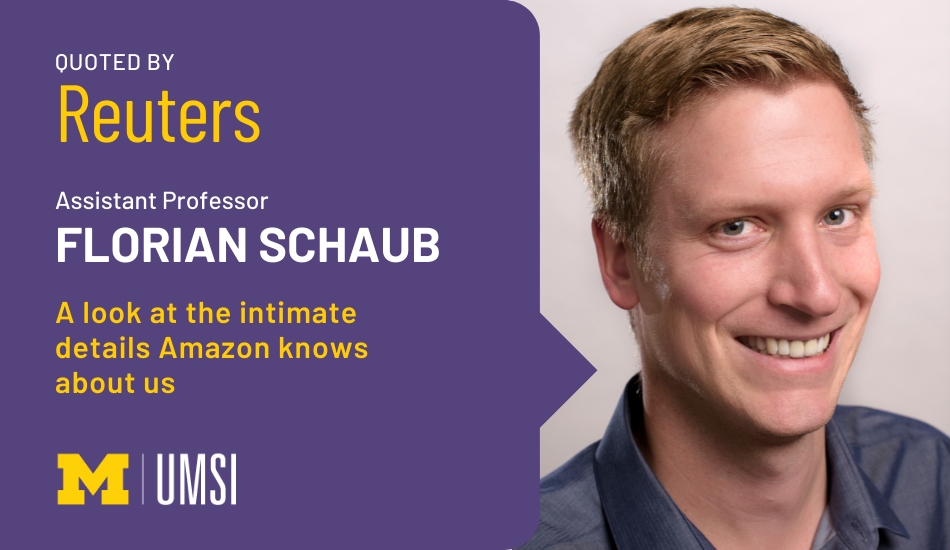 Friday, 11/19/2021
Your phone contacts. Your height and weight. Your ethnicity and political leanings. Your reading and buying habits. Your whereabouts on a given day. The names of your children and their favorite songs. 
Reuters reports on the extent of the intimate information Amazon collects on its users, including data from the recordings of Alexa-enabled devices and Ring security cameras. 
UMSI assistant professor Florian Schaub says businesses like Amazon are not always transparent about what they're doing with users' data. 
Read "A look at the intimate details Amazon knows about us" on Reuters.com. 

Learn more about Assistant Professor Florian Schaub.
Topics
People featured in this story
Associate Professor of Information, School of Information and Associate Professor of Electrical Engineering and Computer Science, College of Engineering