University of Michigan School of Information
Scholarship fund created to support MHI students, honor life of Evan Bliss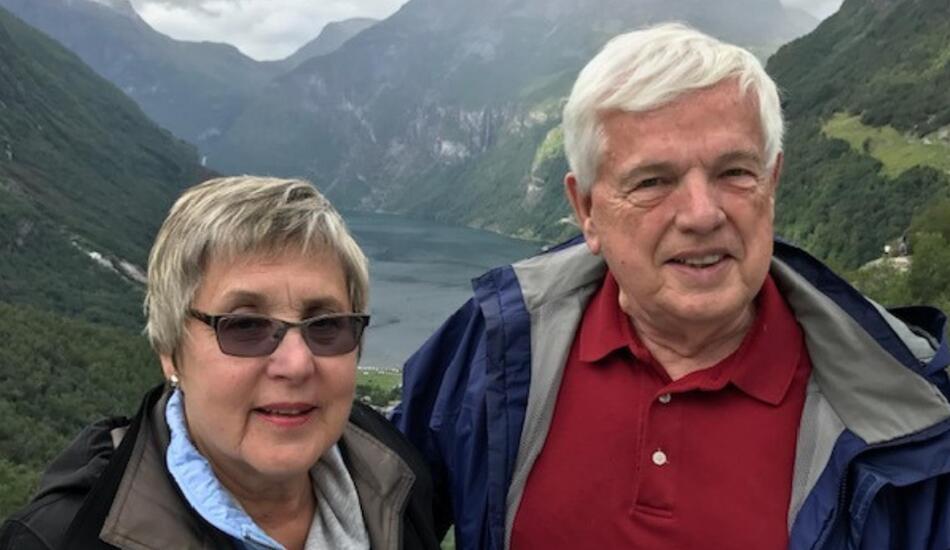 Wednesday, 10/19/2022
By day, Evan Bliss worked in data collection and analysis, helping Eastern European and African countries find treatments for HIV/AIDS. By night, he was a charismatic musician, mesmerizing audiences all over the country with his strong vocals and lyrical style. 
Loved ones describe Evan as someone who cared deeply about the world, channeling his empathy into music. Throughout his lifetime, he composed and performed hundreds of songs before passing away in 2012 from a pulmonary embolism at the age of 35. 
Today, Evan's parents, Nancy and Donald Bliss, are honoring their son through a scholarship fund that will support students pursuing a Master of Health Informatics degree. 
"I think Evan would be happy knowing that this scholarship fund is serving a good purpose and helping people," Nancy says. 
Nancy's friends, Kenlee Ray and Maureen M. Moore, are also helping establish the scholarship fund. The three of them are longtime friends who graduated from the University of Michigan School of Information. 
Evan, just like his mother, was a big champion of U-M, frequently sporting maize and blue. He learned health informatics on the job, which often took him abroad with his wife Mary Graham, a foreign service officer with the United States Agency for International Development. 
Throughout his travels, he worked on music while training Kenyans on how to input health data that would analyze treatments for HIV/AIDS. This work, along with Nancy's connection as a graduate of UMSI, is what inspired the family to create the fund for MHI students. 
"Technology is really essential to efficient and effective healthcare delivery," Don says. "This is why we think it's important to help the next generation of leaders in health informatics." 
Nancy and Donald have set up a challenge and will be matching donations of up to $50,000. The funds will go towards supporting tuition for MHI students. 
"On a personal level and in terms of remembering Evan's extraordinary life, I can't think of a better way to honor him," Nancy says. 
If you'd like to contribute to the fund, please visit this link to help support Nancy and Donald's goal of reaching $50,000 by December 31, 2022. 
— Noor Hindi, marketing and communications writer