University of Michigan School of Information
Simi Talkar dives into data analysis with the Master of Applied Data Science program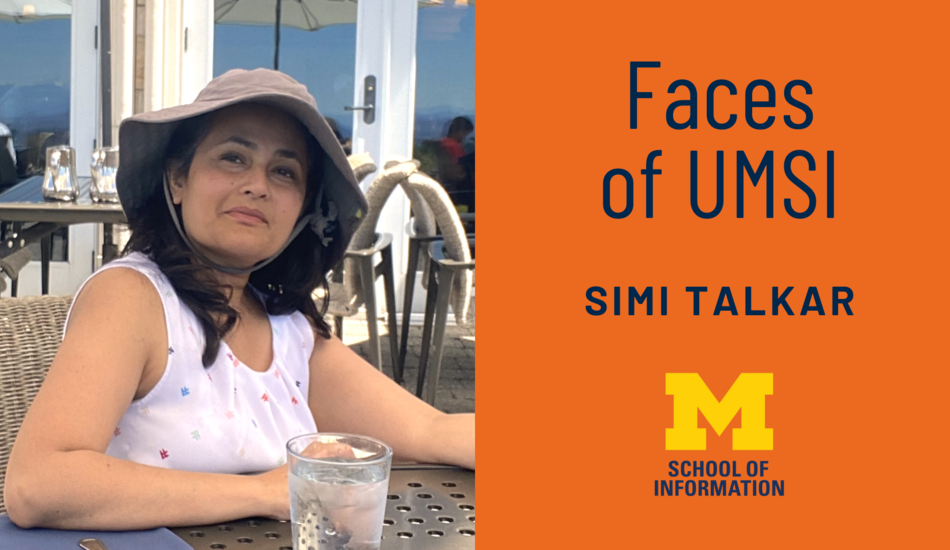 Monday, 09/12/2022
Master of Applied Data Science student Simi Talkar has been able to immediately put the skills she's learning in the program into practice in her position as an analytics consultant. 
Simi began her career as a software engineer and then took a twenty-year break to raise her children before getting back into the field as a support database engineer. Then, she decided to move into data analysis.
"The analysis bug bit when I found that as an engineer, I could not provide satisfying answers to inquiries just with a table of numbers, no matter how well formatted," Simi says.
Simi had been taking courses on Coursera and EdX, so she was familiar and comfortable with online education. However, at a certain point she came to the realization that, "I needed to step out of my comfort zone and truly engage with where technology has arrived in the past few years and where it is headed." This led her to The University of Michigan's fully online Master of Applied Data Science (MADS) program.
"When a remote program of this caliber became available, I had to grab the opportunity."
Learn more about Simi's journey through the MADS program in her Faces of UMSI profile.