University of Michigan School of Information
Suzanne Wones brings discovery and access to researchers at Harvard Library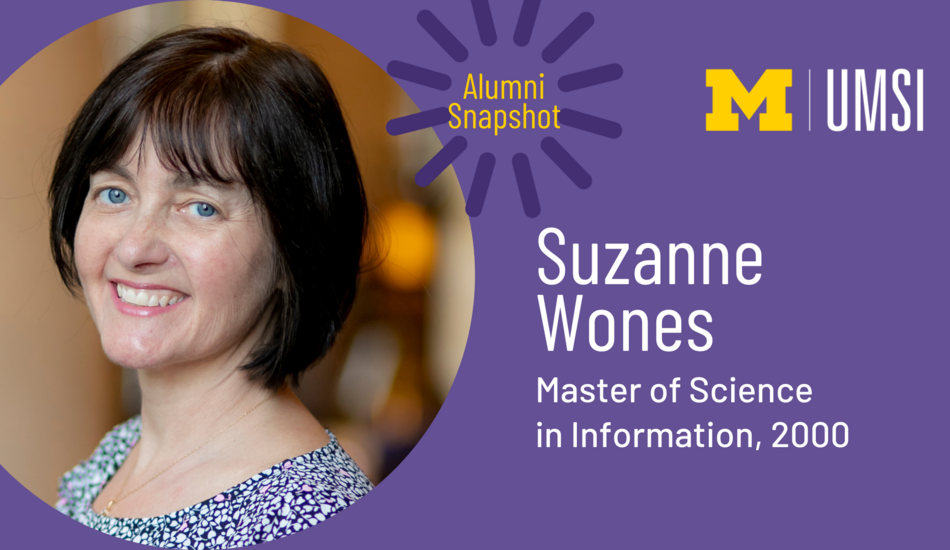 Thursday, 10/21/2021
2000 Master of Science in Information graduate Suzanne Wones was working toward her master's in history at the University of Michigan when a part-time library job changed her trajectory. In addition to finding the work appealing, Suzanne said she enjoyed being a part of other people's research as well as her own. 
Two decades on in her library career, Suzanne — now associate university librarian for discovery and access at Harvard Library — has a deep understanding of what it takes to provide an accessible service to interdisciplinary researchers and all users: data.  
For current students, take whatever classes you can around data: use of data, data visualization, data analysis or research data management. It is so important to have a fundamental understanding of how data is used, collected and organized in the field of information even though you may not want to specialize in it.
Read about the experiences Suzanne cultivated at UMSI that introduced her to the principles of running a complete library, interacting with users, cataloging materials and more in her Alumni Snapshot.