University of Michigan School of Information
UMSI students earn high honors in Adobe Creative Jam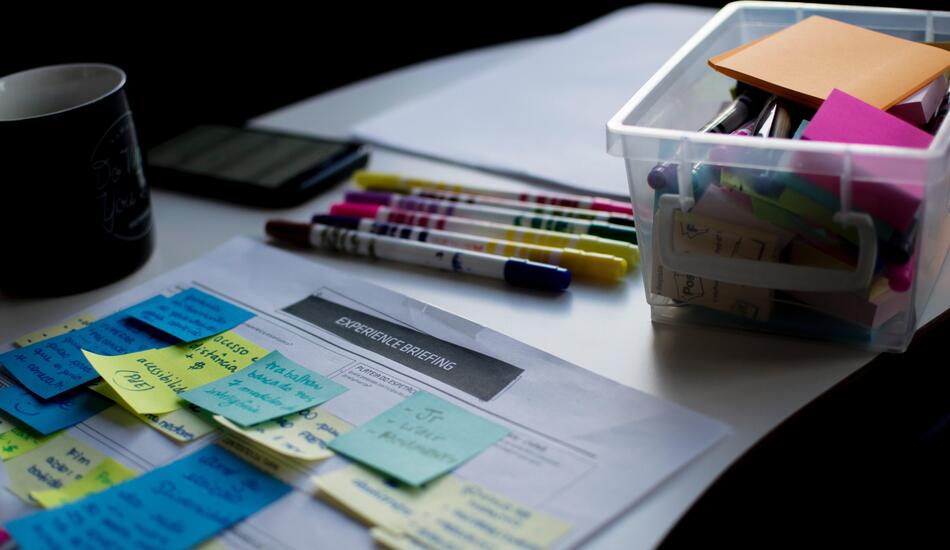 Tuesday, 12/22/2020
Two UMSI student teams earned high honors during the 2020 Design for Change Creative Jam with SoDa Agencies.
The event, sponsored by Adobe XD, is part of a series of tournaments where teams are challenged to use Adobe Creative Cloud apps to design solutions to real world problems. The UMSI students competed as part of SI 616: Advanced Topics in Graphic Design and Communication, taught by Elena Godin and Vadim Besprozvany. Ninety-one students competed on 35 teams from seven schools.
Maizzz and Blue, a team of UMSI students Xiaoshan He, Ningdan Zhang and Yuheng Xie, won second place. A second UMSI team, UXDA2, also made it to the finals with their project Nutricart. Team members of UXDA2 were Yoojin Choi, Virginia Pollock and Muzi Lin. 
In response to estimates that 8.9% of people globally are experiencing hunger, an increase of nearly 10 million people during the pandemic, the theme of the jam was Food Insecurity and Considerations of Quality and Equity. 
U-M students dedicated three weeks to creating a mobile app that would empower a target audience of their choosing to help improve food collection and distribution. Teams were tasked with determining the user of the app and how it would impact their work to strengthen food systems, creating an optimal user experience with an intuitive interface and, as Adobe put it, "[thinking] big on how your solution will drive community activism, promote policy change and even government or private funding of your app." 
Adobe encouraged teams to take an intersectional approach focused on nutrition, education, local solutions and reducing food waste.
Xiaoshan He, leader of the Maizzz and Blue team, said, "Our focus was on the receiving end of food pantries, especially on their experience of finding and accepting charitable food, and their emotional response." 
She continued, "Through research, we found that people hesitate to turn to food pantries for help because of shame and social stigma. Foodyard, the app we designed, tried to tackle this problem by providing a delightful and anonymous way to shop in food pantries." The app allows users to select their food choices and also schedule a time to pick it up, reducing perceived discrimination from standing in lines outside of food banks.
A large draw of the event is the opportunity for mentorship by the design firm SoDa. Students have the opportunity to build up their portfolio under the eye of professionals.
"The most rewarding part was the chance to communicate with experienced mentors and creative students. We had two mentors and each of them provided valuable suggestions and comments on our work, which helped us improve and polish the interaction design," Xioashan noted. 
As team leader she led scheduling meetings, checking on everyone's work, setting the overall visual identity and presenting their product to audiences and judges. Her teammate, Yuheng Xie, was working on the project from his home in China. The time difference was a challenge, but one he was willing to work around because of the importance of their project. 
Yuheng said, "I really enjoyed working with team members and the process of brainstorming. We worked really hard on interface and interaction designs, and were so happy to hear that we won second place."
Students interested in participating in future jams can find upcoming events on the creative jam website and watch jam live streams on the Facebook page.