University of Michigan School of Information
UMSI students partner with engineers to save babies and toddlers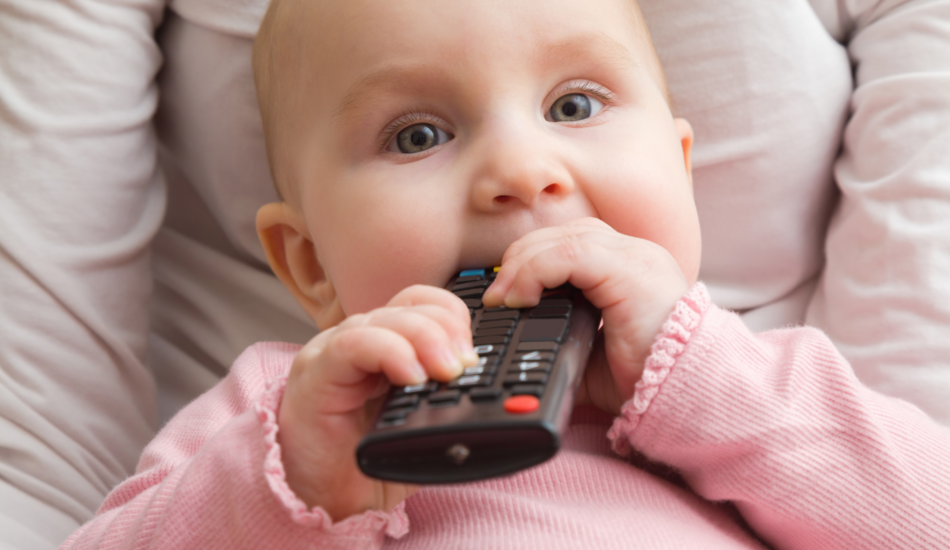 Thursday, 06/23/2022
Students at the University of Michigan are poised to help reduce childhood injuries and deaths through an innovative solution that prevents tiny hands from accessing small batteries. 
Each year, more than 3,500 people swallow small batteries. Most "button batteries" pass harmlessly through the body, but if they get stuck in the esophagus the batteries can cause internal burns that may be fatal. Accidental swallowing risk is particularly significant for babies and toddlers. Inconspicuous button batteries can be found in remotes, children's toys and keyfobs. 
"We realized this is partially a battery packaging problem," says 2022 Michigan Engineering graduate Noah Maike. "People forget about unused batteries and store them loose in a drawer or somewhere that's accessible to kids. We created a solution that keeps the batteries safely housed until you're ready for a new one." 
Maike and three other engineering students worked as a team on this project throughout the 2021-2022 school year and are hoping to apply for a patent. The device they created helps store used and unused batteries in a sealed device. 
Once finished with a successful iteration of their product, the team sought help from students at the University of Michigan School of Information. 
The task for UMSI students? Create a quick, easy-to-read guide to help parents and caregivers successfully use the product. 
School of Information lecturers Vadim Besprozvany and Elena Godin jumped at the opportunity to present students in their SI 616 design collective course with a unique user experience (UX) challenge. 
"It sounded like a fascinating project," says Besprozvany. "Because it's not just an issue of graphic design, it's meshing so many UX principles and pushing students to think not only about the visualization, but also how to explain this new product's properties to an audience." 
Throughout the semester, students created iterations of the instruction manual. The students from Michigan Engineering visited the class to demonstrate the product prototype, describe the challenges they experienced and offer feedback on the set of ideas developed by the SI 616 design collective.
UMSI students describe this process as a healthy exchange of feedback, with Godin and Besprozvany saying they were "absolutely astounded with the variety of approaches students demonstrated." 
"It was so fun to collaborate with people who come from different worldviews and sets of ideas," says David Parker, a second year Master of Science in Information (MSI) student. "I also think it was great to go through the entire life cycle of a product, from brainstorming, to user persona, to the several iterations of the manual we made." 
Students describe the project as exciting, yet challenging. Milly Dai, a second year student in the MSI program, recounts being able to design for a product that will have real-world application and learning to place herself in a user's shoes. 
"I think the biggest difference between designing for clients versus yourself is a question of ensuring you're considering what the client wants and combining that with UX principles," she says. 
Both Godin and Besprozvany say that projects like these make teaching and working with students fulfilling. 
"As the [SI 616] students said, this task seemed challenging, but to their surprise, it showed how much they are capable of," says Godin. "This is the highest compliment a student can give." 
The Michigan Engineering team consisted of four students: Noah Maike, Liberty Hudson, Christian Zung and Caroline Fogarty. Hudson, Maike and Fogarty graduated with degrees in Mechanical Engineering in May 2022. Zung has a graduation date of August 2022. 
RELATED:

Learn more about the Master of Science in Information at UMSI. 
People featured in this story
Lecturer IV in Information and Research Investigator, Information, School of Information
Lecturer IV in Information, School of Information