University of Michigan School of Information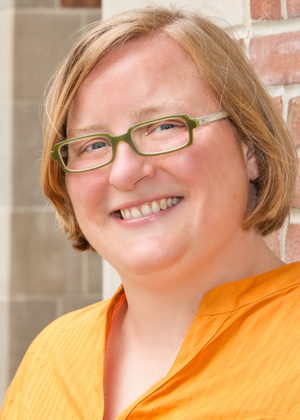 Joan C Durrance Collegiate Professor of Information, Professor of Information, School of Information, Professor of Learning Health Science, Medical School and Professor of Health Behavior and Health Education, School of Public Health
Email:
[email protected]
Phone: 734/615-8281
Biography
Tiffany Veinot, MLS, PhD is Associate Dean for Faculty at the University of Michigan (UM)'s School of Information. She is also a Full Professor at the Schools of Information and Public Health at UM. Her research focuses on "community health informatics," or the use of information systems and services to improve the health of marginalized populations and reduce health disparities.
Veinot has 85 published, peer-reviewed papers, and her research has garnered eleven honors and awards for her publications in health informatics, human-computer interaction, and information science. Veinot has held over $15.5 million in extramural research funding as Principal Investigator or Co-Principal Investigator, with funding from agencies such as the Patient-Centered Outcomes Research Institute (PCORI), Centers for Disease Control and Prevention (CDC) and National Science Foundation (NSF). Veinot has also served as co-Investigator for research funding totaling over $6.1 million.
She is currently PI of a national cluster-randomized controlled trial investigating interventions to prevent complications of hemodialysis care that occur disproportionately among women. She is also co-PI of the CDC's national Chronic Kidney Disease (CKD) Surveillance System, and is leading efforts to incorporate data and analyses concerning the social and environmental determinants of health into the system.
In terms of instruction, she is a founding faculty member and former Director of the Masters of Health Informatics (MHI) Program at the University of Michigan, which was launched in 2012 and that has graduated over 210 students. She has also designed and taught two courses in health informatics, as well as a PhD-level class in qualitative methods.
She is also an Associate Editor for the International Journal of Medical Informatics and on the Editorial Boards of the Journal of the American Medical Informatics Association (JAMIA), and Journal of the Association of Information Science and Technology. She has also taken leadership in building scholarly communities for health equity-oriented research. For example, guest edited a special double issue of JAMIA on "Health Informatics and Health Equity: Improving our reach and Impact." Veinot also co-chaired a national Computing Research Association Research agenda-setting workshop on "Sociotechnical Interventions for Health Disparity Reduction," and co-chaired the Workgroup on Interactive Systems in Healthcare (WISH) Symposium at the annual American Medical Informatics Association (AMIA) conference in 2020. This WISH Symposium was the first to concentrate on sharing health equity-oriented informatics and human-computer interaction research.
Areas of Interest
How can health information technologies be designed and implemented to reduce health disparities and improve the health of marginalized groups? Veinot's research pursues this central question through an approach which she has termed "community health informatics." Community health informatics focuses on the use of information systems and services to improve the health of marginalized populations and reduce health disparities. Increasingly, this line of work advances creation and evaluation of meso-level interventions that aim to influence the social conditions from which health disparities emerge.
As Veinot has argued, meso-level interventions are important for health informatics due to the risk of "intervention-generated inequality" (IGI). The argument holds that interventions that rely upon individual effort, behavior and choice among marginalized people pose particular risks of widening inequality due to the disproportionate barriers to behavior change such people face. Thus, Veinot's research focuses on informing, designing and implementing meso-level and multi-level interventions (those that operate at both individual and meso levels). This work supports a goal of generating new health informatics intervention models across the three different types of meso-level health determinants of health: (1) social and community networks; (2) living and working conditions, and (3) the health system. To facilitate this, Veinot's work has focused on the following four main objectives:
Objective One: Identify appropriate targets for community health informatics interventions focused on social and community networks.

Objective Two: Develop novel informatics measures and models to assist communities in understanding and improving local living conditions.

Objective Three: Design and implement informatics interventions to facilitate health system action on health and healthcare disparities.

Objective Four: Develop methods to facilitate the contributions of diverse groups to health informatics research.
Veinot's research in support of these objectives is primarily published in the fields of health informatics, information science, human-computer interaction, and public health.
Honors and Awards
Editor's Choice, Journal of the American Medical Informatics Association,             2021
          Volume 28, Issue 12, December 2021
Paper Selection for 30 Year Retrospective on Information Behavior Research,      2021
          Journal of the Association for Information Science & Technology (JASIST)                   
          (https://asistdl.onlinelibrary.wiley.com/doi/10.1002/asi.24557)
Editor's Choice, Journal of the American Medical Informatics Association,             2021
          Volume 28, Issue 12, December 2021
"Highly Cited" Special Collection, Journal of the American Medical                          2021
          Informatics Association
          (https://academic.oup.com/jamia/pages/highly-cited)                       
Editor's Choice, Journal of the American Medical Informatics Association              2019
          Volume 26, Issue 8-9, August/September 2019
ACM Conference on Computer Supported Cooperative Work Best Paper Award   2018
ACM SIGCHI Conference Best Paper Honorable Mention                                           2016
American Medical Informatics Association "Year in Review" Selection                    2014
Outstanding Paper Award, Journal of Documentation,                                                  2011
          Literati Network Awards for Excellence 2011
ALISE/Eugene Garfield Doctoral Dissertation Competition, Honorable Mention     2010    
Best Information Behavior Conference Paper Award, ASIST Conference                  2009
Canadian Association for Information Science Conference Best Paper                    2006
Women's Studies Programme Essay Award                                                                   1992
Fellowships and Scholarships
Social Sciences and Humanities Research Council                                                       2008-2010
Post-Doctoral Fellowship ($81,000) (declined)
Social Sciences and Humanities Research Council Doctoral Fellowship ($60,000) 2005-2008
Ontario Graduate Scholarship            ($15,000)                                                               2004-2005
University of Toronto Open Fellowship ($5,000)                                                             1993-1994
H.W. Wilson Scholarship, University of Toronto ($1,000)                                               1993
Other Honors
Big Ten Academic Alliance, Academic Leadership Fellowship                                      2021-2022
Outstanding Reviewer Award, Journal of the American Medical Informatics               2019
          Association      
Michael D. Cohen Service Award, University of Michigan                                               2018
School of Information                        
Governor General of Canada's Academic Gold Medal, nominee                                    2009   
Staff Achievement Award, Canadian AIDS Treatment Information Exchange             2004
Who's Who of Canadian Women, biographee                                                                     1996-present
News about Tiffany Veinot