University of Michigan School of Information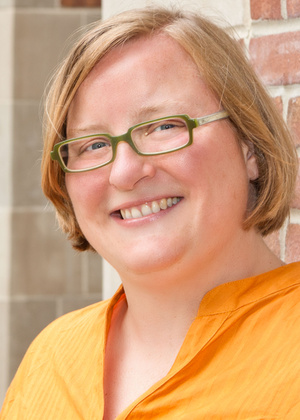 Associate Dean for Faculty, Professor of Information, School of Information and Professor of Health Behavior and Health Education, School of Public Health
Email:
tveinot@umich.edu
Phone: 734/615-8281
Office: School of Information/3443 North Quad
Faculty Role: Faculty
Potential PhD Faculty Advisor: Yes
Personal website
Biography
Dr. Tiffany Veinot is an Associate Professor at the School of Information at the University of Michigan. She also has a cross-appointment at the University of Michigan's School of Public Health, Dept. of Health Behavior and Health Education.
Veinot is a recipient of a three-year Early Career Development Award from the Institute of Museum and Library Services for her project, "Families, Illness and Information: An Ethnographic, Longitudinal Study." She has also held or co-held grants from the Centers for Disease Control and Prevention (CDC), Department of Veterans Affairs (VA), Michigan Institute for Clinical and Health Research (MICHR), Canadian Institutes for Health Research (CIHR), Social Sciences and Humanities Research Council of Canada (SSHRC), Canadian Foundation for AIDS Research (CANFAR) and Ontario HIV Treatment Network (OHTN).
Her published research has garnered awards from the Journal of Documentation, Canadian Association of Information Science (CAIS), the American Society for Information Science & Technology (ASIS&T) – SIG USE, and the Association for Library and Information Science Education (ALISE).
Veinot is a member of the Biomedical Library and Informatics Review Committee (BLIRC) at the National Library of Medicine, National Institutes of Health and recently served as Proceedings Chair for the ACM International Conference on Health Informatics. She is also a peer reviewer for several research conferences and journals such as the Journal of the American Society for Information Science & Technology (JASIS&T), Journal of the American Medical Informatics Association (JAMIA), Journal of Medical Internet Research, The Information Society, Information Research, Health Communication, Journal of Rural Health and the Journal of Adolescent Health.
Areas of interest
The central question guiding Veinot's research is: "what would health information technologies and services look like if we placed the experiences and needs of marginalized groups at the center of their design and implementation?"
Veinot's research pursues this central question through an approach called "community health informatics". Community health informatics aims to improve the reach and impact of health information among marginalized groups, particularly those that experience health disparities. Signature elements of a community health informatics approach include community-engaged research and development of meso-level interventions that function at the community, network or family level.
To date, the following themes have been the primary focus Veinot's community health informatics investigations:
1) Identifying factors that affect health information access, acquisition and use in marginalized communities and families.
2) Characterizing "mismatches" between health information services/technologies and the needs, priorities and behaviors of their intended users.
3) Developing a conceptual foundation for "community health informatics" interventions.
Veinot examines these issues using qualitative and quantitative research methods, with a particular focus on novel research strategies that permit investigations at the meso-level of social organization (communities, networks and families).
Honors and awards
Publication Awards
Outstanding Paper Award, Journal of Documentation, Literati Network Awards for Excellence, 2011
ALISE/Eugene Garfield Doctoral Dissertation Competition, Honorable Mention, 2010
Best Information Behavior Conference Paper Award, ASIST Conference, 2009
Canadian Association for Information Science Conference Best Paper, 2006
Women's Studies Programme Essay Award, 1992
Fellowships and Scholarships
Social Sciences and Humanities Research Council Post-Doctoral Fellowship ($81,000), 2008-2010 (declined)
Social Sciences and Humanities Research Council Doctoral Fellowship ($60,000), 2005-2008
Ontario Graduate Scholarship ($15,000), 2004-2005
University of Toronto Open Fellowship ($5,000), 1993-1994
H.W. Wilson Scholarship, University of Toronto ($1,000), 1993
Other Honors
Governor General of Canada's Academic Gold Medal, nominee, 2009
Staff Achievement Award, Canadian AIDS Treatment Information Exchange, 2004
Who's Who of Canadian Women, biographee, 1996-present
Education
BA, University of Toronto
MLS, University of Toronto
Ph.D, The University of Western Ontario