University of Michigan School of Information
Alumni Snapshot: KT Lowe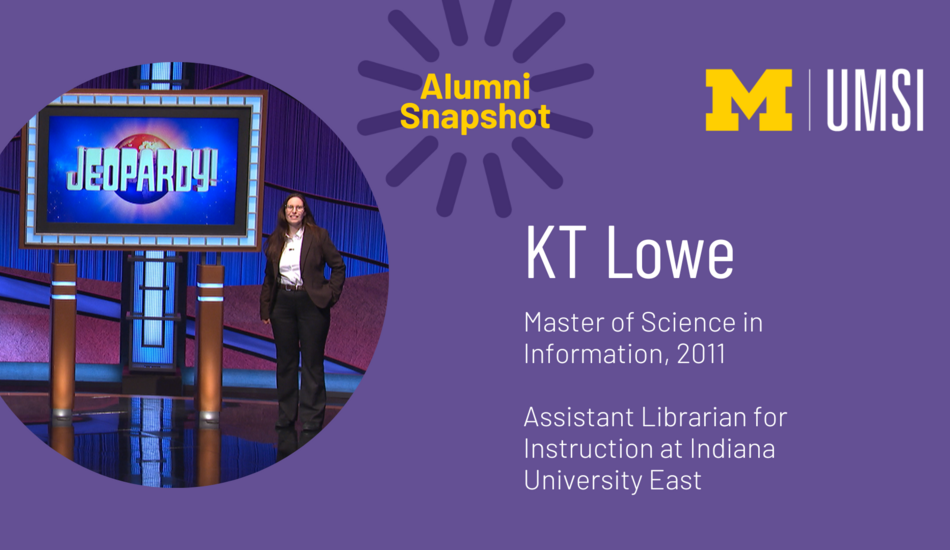 Thursday, 12/08/2022
KT Lowe has done it all. From researching the history of chocolate to leading workshops on poetry and rock and roll, the self-described "geek" has lived many lives. She's even been a contestant on Jeopardy. 
As the assistant librarian for instruction at Indiana University East, KT loves exploring new topics, helping the public access important information and advocating for students. 
A 2011 Master of Science in Information graduate from the University of Michigan School of Information, KT most enjoyed taking classes with professors Bob Frost and Paul Conway while learning how to research anything and everything fun. 
"Do the thing that matters to you, to your community, and makes you stand up for what you believe in."
Read about KT's experience at UMSI, her varying interests and experiences and how to make the most of your degree in her Alumni Snapshot.