University of Michigan School of Information
Brewer: Machine learning improves through collaboration with people with disabilities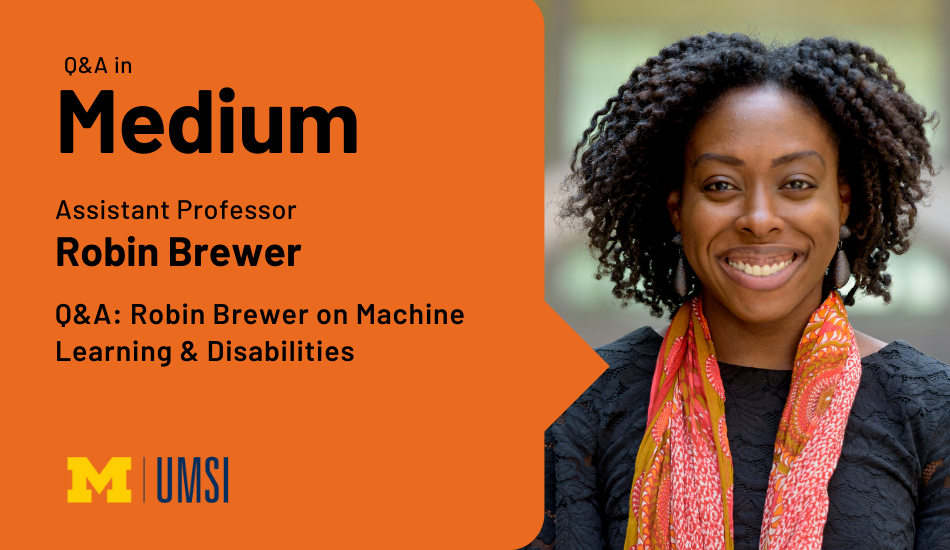 Thursday, 01/27/2022
In the world of machine learning (ML), researchers and developers are reckoning with improving user experiences. This is particularly the case for people with disabilities.
The PAIR (People + AI Research) multidisciplinary team at Google interviewed Robin Brewer, assistant professor at the School of Information at University of Michigan, for their Q&A series on Medium. They discussed advances in inclusion and representation in ML development, and what still needs to be addressed.  
It is important that researchers and developers involve and engage with people with disabilities about how they want ML to work for them, Brewer says. These efforts mean that ML is designed with a group, not just for a group. 
During the conversation, Brewer outlines a number of strategies in ML technologies that can lessen biases, represent multiple intersectional identities, maintain privacy, and better represent society as a whole. 
Read Medium's story: "Q&A: Robin Brewer on Machine Learning & Disabilities."
Learn more about Assistant Professor Robin Brewer.
People featured in this story
Assistant Professor of Information, School of Information