University of Michigan School of Information
Fontichiaro: We're seeing a collision between data and politics during COVID-19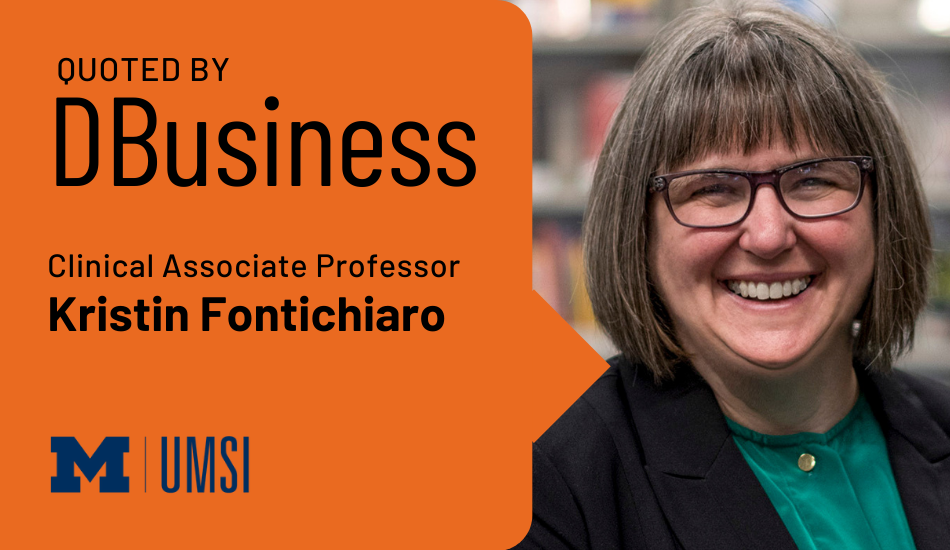 Friday, 06/25/2021
Clinical associate professor Kristin Fontichiaro was quoted in a DBusiness article about state leaders' failure to adequately separate COVID-19 patients from healthy individuals in senior care facilities, leading to super-spreader setups. 
As of Feb. 1, reports DBusiness, deaths in long-term care settings — nursing homes, assisted living, homes for the aged and adult foster care homes — have accounted for about one-third of the COVID-19 deaths in Michigan.
Having accurate, complete data on COVID-19 cases and deaths in senior care facilities from the state's health department is important for both the public and health departments in Michigan's 83 counties and for those shopping for a skilled nursing facility.  
Data literacy expert Fontichiaro provides insight into how to discern and interpret COVID-19 data from these facilities in order to do a better job of keeping the elderly in congregate care safe.
One thing people (often) do is they look at the chart or the table and don't realize right away (that they should) look at the meta data (definitions and explanations).
Fontichiaro points out the positive features of the state health department's updated long-term care data page, while noting that there's room for the display to be improved. 
She warns users to beware of deliberately misleading data presentations, like one example from Georgia's Department of Public Health that showed a decline in cases in a bar chart by mixing up times and locations. 
"I think what we're seeing is a collision between data and politics," said Fontichiaro. 
Read the full article here.
People featured in this story
Clinical Professor of Information, School of Information