University of Michigan School of Information
How social media usage and online navigation change during a crisis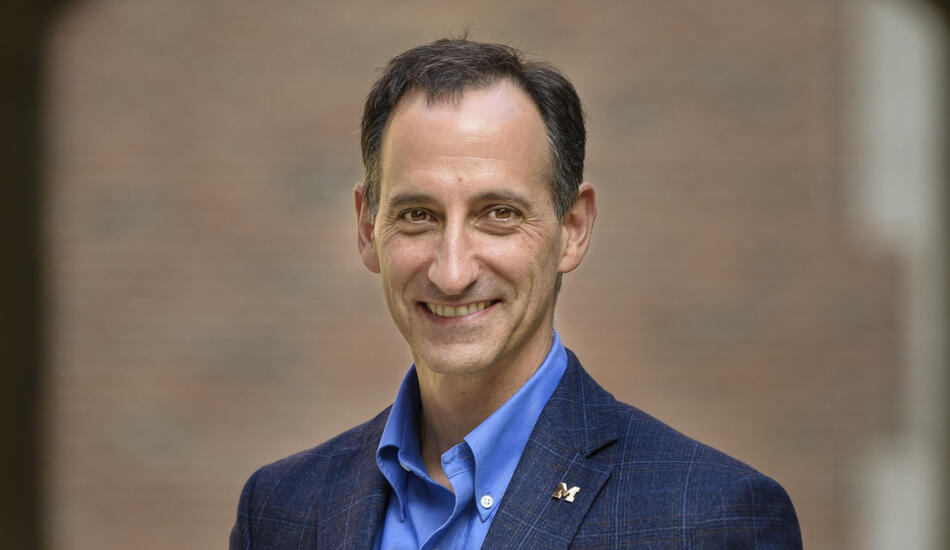 Friday, 08/05/2022
U-M Public Engagement & Impact has launched the Michigan Minds podcast series provides a forum to easily share the work and expertise of U-M's faculty with a wide audience. This podcast with Paul Resnick was published as part of the podcast's Social Responsibility Series.
University of Michigan School of Information professor and associate dean for research and faculty affairs Paul Resnick, PhD, joins Michigan Minds to share insight on the use of social media during times of national crisis, the impact of digital search filters, and how users can stay informed about misinformation. Resnick is the Michael D. Cohen Collegiate Professor of Information at the U-M School of Information, where he also serves as the Director for the Center for Social Responsibility (CSMR). 
Resnick recently published a paper with his colleagues from CSMR that examines the types of news sources that social media users engage with during a time of crisis, specifically during the Russian invasion of Ukraine. For their research, the team examined the Iffy Quotient—which is a metric developed by the Center that measures the amount of content from "iffy" sites that have been amplified on Facebook and Twitter. Resnick explains that "iffy" refers to sites that frequently publish misinformation.
This research found a swift drop in social media content from iffy sources during a two-week period starting on February 14, 2022,  signifying that social media users were straying away from less trustworthy news sources on Facebook and Twitter. In fact, the Iffy Quotient reported a drop in engagement with iffy sites by more than 30% for the week ending February 28—a few days after Russia invaded Ukraine. 
"People might enjoy the entertainment value of those sites…but when there's something really important and big going on, it seems that people feel like it's important that they actually get better information and those [iffy] sites get a smaller share of attention."

 
Resnick outlines the importance of being informed by trusted news sources, and shares how social media users can ensure they aren't being misinformed. He suggests that social media users engage in lateral reading when online, which is verifying what you're reading while reading it. 
"Look outside the article—so, take some key phrases from the article and plug it into a search engine to see what other sources are saying about the same topic. And, of course, check that those other sources are ones that you trust."
An In Queensland article references Resnick's work regarding the way people are impacted by filters on digital search activity. These "filter bubbles" can lead to people only being exposed to information that matches their ideological predisposition. However, Resnick says that the best evidence seems to suggest most people who are politically engaged actually get exposed to a fair bit of information from contrarian sources.
"One of the positive side effects of having only three or four TV channels, like when I was a kid, was that everyone's paying attention to the same ones. There were more occasions when everyone was exposed to the same events and with similar perspectives—of course there's a downside to that as well, because the non-mainstream voices just weren't heard."
Download the full episode. 
Listen to the full episode on Spotify
RELATED:
Paul Resnick is the Michael D Cohen Collegiate Professor of Information, associate dean for research and faculty affairs and professor of information at the University of Michigan School of Information. 
Read How Social Media Usage & Online Navigation Change During a Crisis on the University of Michigan Public Engagement & Impact site. 
People featured in this story
Michael D Cohen Collegiate Professor of Information, Associate Dean for Research and Innovation and Professor of Information, School of Information