University of Michigan School of Information
Lampe: Law enforcement is charging right-wing groups to prevent violence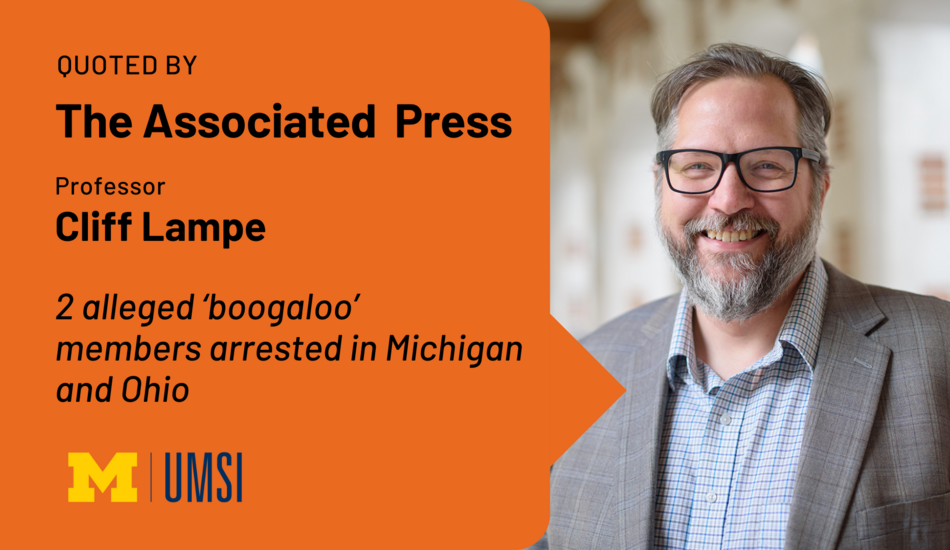 Friday, 11/04/2022
With ongoing threats of violence from anti-government and white supremacist groups leading up to the election, federal agents are tracking online behaviour in an effort to halt domestic terrorism plots. 
A recent article by AP discusses two recent arrests made by law enforcement in an attempt to curtail potential violence. 
Professor Cliff Lampe, an expert on digital communications at the University of Michigan School of Information, was cited in the article.
"Sometimes, law enforcement in all areas, city through federal, will bring charges in order to bring a person closer to law enforcement to observe them," Lampe said.
RELATED
Read "2 alleged 'boogaloo' members arrested in Michigan and Ohio" on AP. 
Learn more about professor of information and associate dean for academic affairs Cliff Lampe's research interests and publications by visiting his faculty profile.
People featured in this story
Professor of Information and Associate Dean for Academic Affairs, School of Information