University of Michigan School of Information
Meet Jeff Sheng: New assistant professor for UMSI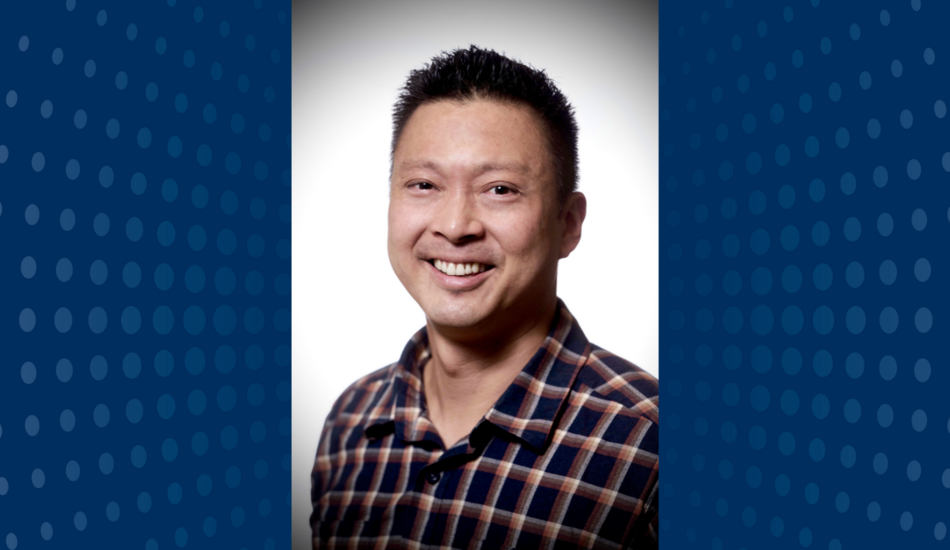 Monday, 12/13/2021
Sociologist Jeff Sheng joined the University of Michigan School of Information (UMSI) as an assistant professor and research fellow in fall of 2021. Sheng is interested in how the internet can influence relationships, both on personal connections and as drivers for social movements. 
His ability to uncover the big picture goes beyond his sociology research. After getting his bachelor's degree from Harvard, Sheng was an editorial and art photographer and documentary filmmaker. He recently earned his PhD in sociology from Stanford University. 
Sheng and Sarah Derouin, public relations specialist at UMSI, sat down to discuss his approach to research, what's next on his agenda, and what drew him to a faculty position at University of Michigan. 
 
You went to school on both coasts — how does it feel to be a Midwesterner?
Really great! It's actually the one place I haven't lived — I've done the East Coast, West Coast, and it's the first time I've lived in the Midwest. Ann Arbor feels like many of the places I've been in the past — just a really great academic, intellectual community. I've always lived around the colleges so it doesn't feel very far from home.
How did you get interested in information science?
One of the great things about the information science school is that it covers a really broad range of disciplinary interests. And I think that that approach really aligns with the way I see examining and understanding the world. I have a background in fine arts and visual studies and filmmaking, and then sociology and computer science — but the common thread in all of those is that they use some method to try to make sense of everything around us. And whether it's through visual practice and interviewing people in social sciences, or whether it's through data science and technology, I'm always interested in trying to figure out the most creative and most illuminating way to understand what's around me.
How does your previous career as an artist and photographer help you in your sociology and information science research?
I think the one thing is this idea that you're constantly absorbing information around you. With data science work, you have millions of data points and you have to organize those in a way that makes sense. You have a lot of statistical techniques, you have quantitative techniques, and in many ways, there's theoretical applications to big data as well. 
That wasn't very far off from my experience with documentary filmmaking. When you make documentary films, you film thousands of hours of footage — you can just film everything around you. But to tell a story and to have it make sense, and to make it be convincing, was a skill I was trained in as an undergraduate at Harvard. I used a lot of those same skills in my information science training at Stanford, which turned out to be a great way to think. One of the things that people get really bogged down with, in terms of thinking about big data, is that there's so much information. At the end of the day, I really do think you have to be confident in your ability to make sense of that data, and to use that to tell a convincing story about what you're trying to say. To me, that's the common thread between them.
What are your research interests?
I'll be teaching a new course in the winter semester on social movements and the internet. Right now, a lot of my research stream looks at the influence of internet technologies on social movements. I use the case study of LGBT rights in the past 20 some years to really think about the ways technology has shaped networks, shaped mobilization and collective behavior, and how that expresses itself today in the form of new rights that were not available for LGBT peoples, not just the United States, but as a global phenomenon.
My goal for the next few years is to get a book manuscript on LGBT rights and online social movements completed. I've been doing qualitative research on LGBT rights in the United States military for the past 10 years — the social movements amongst LGBT people, both first with lesbian, gay, bisexual service members with the repeal of Don't Ask, Don't Tell, and then more recently with transgender inclusion in the United States military. I use those cases to understand larger aspects of how social media and the internet have created new opportunities for mobilization that are different. One of the things I look at really intensely is the way social media and the internet allowed for underground and secretive mobilization amongst LGBT service members. This research is important in trying to understand how those mechanisms apply to other social movements. 
Tell me more — how does this apply elsewhere?
When I'm doing this research, I think a lot about underground mobilizations against authoritarian governments around the world and about stigmatized mobilization here in the United States. A great example is when we think about things like white nationalism, or even Qanon. People who follow those communities often find themselves stigmatized. Like, if you were in Ann Arbor, you would not talk openly about these things. Trying to understand how these kind of underground movements evolve — like the capital riot, or flashpoints in larger moments of activism — is something that I'm going to be looking at more.
What other research problems have you been thinking about these days?
I think one of the real big sociological questions that I have is how does the internet change tie-formation amongst people? People can now meet all over the world. And it's not just like a LinkedIn kind of weak tie, like a friend of a friend of a colleague; people are meeting best friends over the internet. Whether it's a collaboration on a social movement or a hobby, there's many different ways the internet has expanded the repertoire of how we meet other people and become good friends with them.
One of the things I'm really thinking about a lot is how to study internet communication when people move around platforms a lot. In my CSCW article from 2020 about Twitch video gamers, this came up in the research I did. People move around on media all the time — they'll text people, they'll use Discord, they'll head to Facebook Messenger, they'll go to Skype. If you're just on one platform trying to understand how interaction works, your understanding is going to be incomplete. You know, people are not only going to use Twitter to communicate. And I think: How would you get a full picture of communication? It would need company collaborations to exchange data, but what does that also mean for data privacy?
And really, the way I get around it is I just talk to people. For the CSCW paper I talked to people about how they use the internet. If you're only a data scientist and you don't actually talk to people about their usage, you may get a very incomplete picture about what's going on.This is something I think that's challenging for a lot of data science today.
Tell me something unexpected about you.
I'm a big plant enthusiast and I have a lot of tropical plants. I'm on the board for the International Aroid Society, elected last month.
I love rain forests and I love going to the tropics. In August, I spent a week in Colombia with a famous botanist from the Missouri Botanical Gardens. He was discovering new species of plants and I assisted on the trip. That was really fun. 
Why is UMSI a good fit?
The University of Michigan is one of the best information schools in the world. Many of the faculty here are in dialogue with many of the similar things that I'm interested in: understanding social media, online interaction, human computer interaction. My PhD is in sociology and the University of Michigan also has one of the top sociology departments in the country. So having those faculty around me, mentoring me, combined with these resources in information, social sciences and technology is just a really great place to be.
One of the nice things too about UMSI is that there are people who are doing social movements-ish work, but coming in and sort of saying, this is the thing I do, how can I be a resource for other faculty? Also, as a sociologist, there are not that many sociologists who are trained in data science and I can complement those trained in other social sciences, such as psychology or economics. That's a really great benefit to the school, to be able to feel that you add something to it while also being able to learn a lot from your colleagues.
I'm really excited to be here. So far the faculty that I've met have been really great. I've had conversations with some graduate students and even some undergrads, and it's been really exciting to learn from and spend time with everyone.
People featured in this story
Assistant Professor/Post Doc, School of Information