University of Michigan School of Information
Website showcases UMSI progress on diversity, equity and inclusion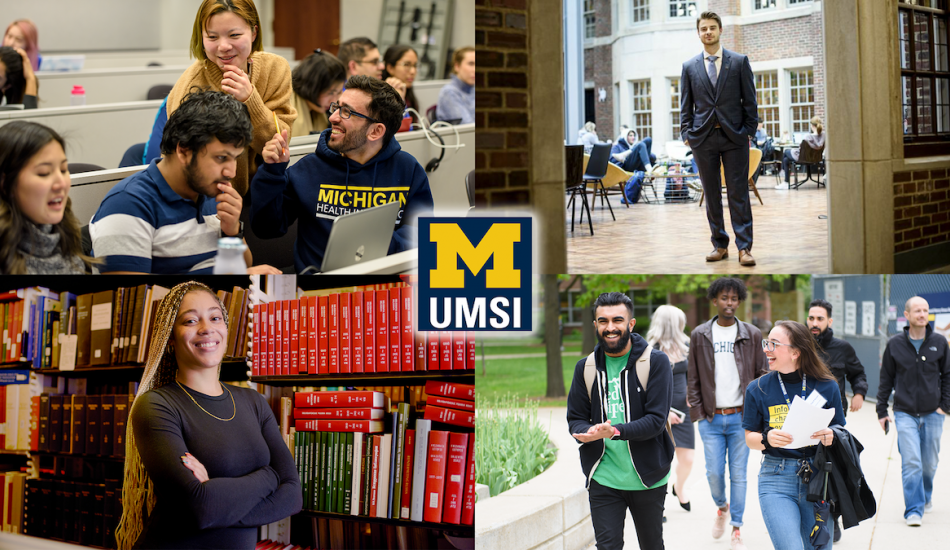 Tuesday, 10/25/2022
In 2015, the University of Michigan School of Information created a diversity, equity and inclusion (DEI) five year strategic plan. The plan, dubbed DEI 1.0, was created alongside 49 other schools, colleges and units at U-M to remove systemic barriers and advance equitable practices for faculty, staff and students. 
Today, the UMSI DEI Office is launching a website to highlight the school-wide work that has been done from 2016-2021. The website comes as the school's DEI committee begins gathering community input on priorities for a DEI 2.0 strategic plan, launching in 2023.
"We want to share and acknowledge the work of our community — students, faculty and staff, in moving DEI efforts forward," says Devon Keen, director of inclusion, equity and outreach at UMSI. "As we stated on the website, DEI 1.0 was a beginning, a learning process and a base from which we can build." 
The website features a timeline highlighting DEI 1.0's implementation, along with some of its accomplishments. Major parts of the plan focused on three strategic objectives: recruitment and retention, education and scholarship and building an equitable and inclusive community.  
Members of the UMSI community, including students, staff and faculty, will have opportunities to share ideas and give feedback on priorities for the DEI 2.0 strategic plan.
"Whether you just joined us this semester or have been part of UMSI for years, we hope the information shared on this site helps our community recognize the power of their contributions and provides a foundation for further work together," says Judy Schabel, assistant dean for diversity, equity and inclusion at UMSI.
Learn more about DEI 1.0 highlights  by visiting the website. 
People featured in this story
Director of Inclusion, Equity and Outreach
Assistant Dean for Diversity