University of Michigan School of Information
Michelle LeBlanc launches data science career identifying fraud, waste and abuse in healthcare industry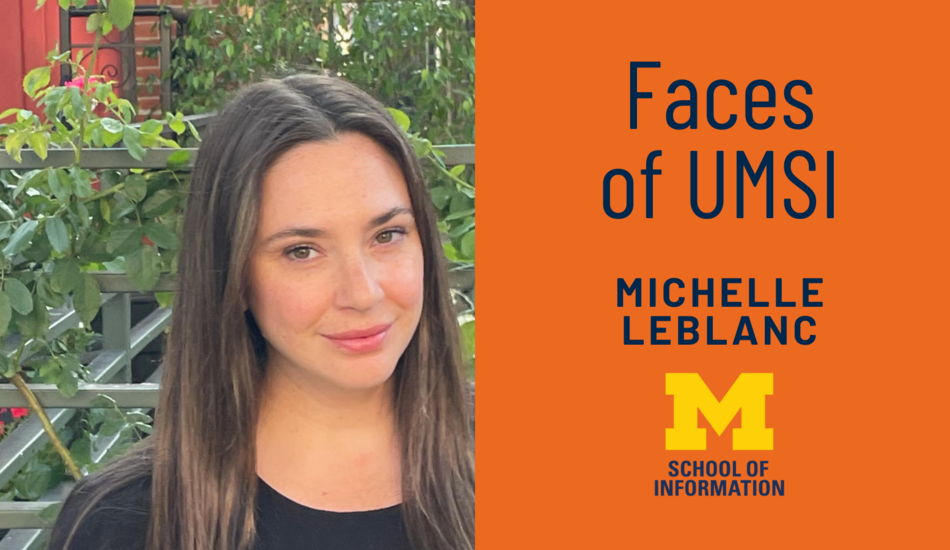 Wednesday, 09/08/2021
From dental hygienist to healthcare administrator to data scientist, recent MADS grad Michelle LeBlanc says she took the long way on her career path but finally got where she was going with the Master of Applied Data Science program. 
With her MADS degree freshly in hand, Chicago-based Michelle just accepted her first data science position at Blue Cross Blue Shield identifying fraud, waste and abuse in insurance claims, which is something she says she saw a lot of during her days as a dental hygienist.
"I had only ever used a computer for email and internet browsing before starting my Master of Healthcare Administration program in 2016," Michelle says. "Every time I noticed a skills gap, I'd find an online course to learn what I needed to know, first with Excel, then Tableau, and then eventually SQL and Python." 
Taking Coursera MOOCs on programming taught by UMSI Assistant Professor Christopher Brooks and Clinical Professor Charles Severance opened Michelle up to information on the MADS program and after earning her Master of Healthcare Administration in 2018, Michelle enrolled in the MADS program with a deep interest in how applied data science can be used to solve problems in the healthcare industry. 
The factors that initially drew Michelle to the MADS program, like the four-week class structure, allow her to explore all the program has to offer while affording her the opportunity to grapple with some of the healthcare industry's problems head-on with similarly motivated peers. 
My classmates are in every industry and at every point in their career path: data science veterans looking for an official credential, established data analysts looking to advance, early careerists fresh out of undergrad. Everyone brings so much to the table. I've learned so much from my classmates.
Read more about Michelle's insightful approach to solving the healthcare industry's problems with applied data science as well as her experience building toward a career shift with the help of the MADS program in her full Faces of UMSI profile.
People featured in this story
Associate Professor of Information, School of Information
Clinical Professor of Information, School of Information