University of Michigan School of Information
Recruit our students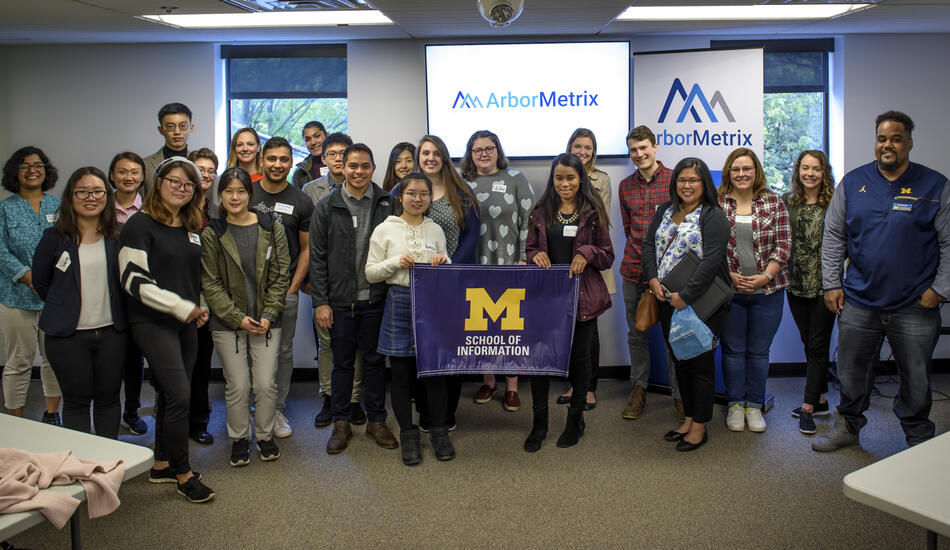 The UMSI Career Development Office is happy to announce that we will be offering both virtual and in-person recruiting options for employers starting Fall 2022. We recognize that offering a hybrid recruiting model increases inclusion and access for all students and all employers, which is something we are striving for! 
We offer a number of convenient, tailored ways to reach our students, and we are happy to customize the outreach you need. From posting a job to our online recruiting system (UMSI CareerLink) to scheduling a campus recruiting visit, we can help you design a plan that is sure to increase your recruiting success. If you're not sure exactly what methods you'd like to use, feel free to request a recruiting consultation and we'll walk you through the options.
If you would like to schedule any of the options below, take a moment to complete this Recruiting Request form. It's that easy! If you would like to discuss your overall recruitment strategy and goals you can contact Laura Marsh, Employer Relations Coordinator by emailing [email protected].
Diversity Statement
Diversity broadens our perspectives and paves the way for innovation. Our community includes people from different races and ethnicities, genders and gender identities, sexual orientations, ages and socio-economic backgrounds. We speak different languages, come from different cultures and countries and practice different religions. We have different abilities and disabilities, different political perspectives and different life experiences.
We're committed to ensuring all members of our community have the opportunity to participate fully without worrying about facing bias, harassment or discrimination. As you engage with candidates, we ask that you join us by creating welcoming environments during your interactions.