University of Michigan School of Information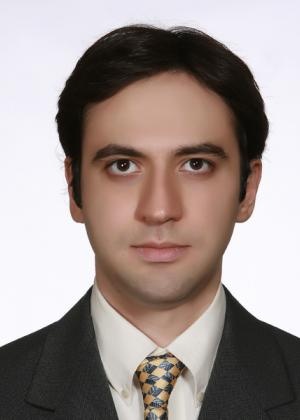 Biography
Iman is a Ph.D. candidate at the School of Information, advised by Professor Paul Resnick. He previously earned his two Bachelor's degrees in computer science and information technology management from Iran. Iman also earned his Master's of Science in Information (MSI) with two specializations of Human Computer Interaction and Information Economics for Management from the University of Michigan, School of Information.
Areas of Interest
Design, development, and analysis of online communities
Advisor: Professor Yan Chen
ExpertIdeas: Incentivizing Domain Experts to Contribute to Wikipedia
This study investigates the extent to which different incentives might motivate domain experts to contribute to Wikipedia by conducting randomized field experiments on Wikipedia. We explore the impact of social amplifier on the private benefit from contributing to the public good. When an expert edits a Wikipedia article relevant to her research, the private benefit is multiplied by the number of people who view that article. To measure the effect of the social amplifier, we introduce exogenous variations on the number of times the recommended Wikipedia articles have been viewed over the last 90 days. We are conducting a controlled field experiment by delivering different versions of an email message inviting researchers world-wide to contribute to Wikipedia. By studying participants' behavioral responses to various incentives using a 3×2×2 factorial design, this research investigates the incentives that might motivate scholars to contribute to Wikipedia.
• developed crawlers to retrieve data from Google Scholar, Wikipedia, and RePEc.
• developed a Wikipedia Bot to post comments on talk pages.
• conducted usability testing and interviewed researchers about the study website.
• developed an administrative web application using Django framework, including managing the subjects' data, local time estimation, email tracking, incorporating the Wikipedia Bot. The crawlers working on multiple stations, gather the data and submit it to the administrative web application on AWS, which uses the data to conduct the study.
• doing data analysis, and authoring my pre-candidacy proposal about the field experiment.
Impacts of Wikiprojects on Contribution to Wikipedia
To evaluate the impact of WikiProject membership on individuals' contribution, we collected the complete editing history of about 9,000 registered top editors and the number of characters in each entry. The causal relationship is inferred by the method of matching, which compares the editing behavior of treated editors, members of at least one WikiProject, with non-members who have similar characteristics, such as lifetime at Wikipedia and editing activeness before the focal week. We invoke the assumption of selection on observables by the fact that a typical user's exposure to a certain WikiProject depends on the duration of membership and the amount of contribution to articles related to that Wikiproject. Because editors' selection into WikiProject is susceptible to transitory shock, we use difference-in-difference estimator to single out the temporally invariant differences between treated and untreated editors.
A Panel Study of User Vulnerability to Phishing Attacks
Using panel data from survey and incentivized economic experiments over multiple years, we are building an econometric model to predict user vulnerability to phishing attacks. Multi-year repeated measurements over a diverse and yet stable sample will enable us to evaluate the effectiveness of IT security education programs and to investigate human learning and retention in the IT security domain. For this purpose we developed Holt-Laury Lottery and Eckel-Grossman Gamble to measure subjects' risk preferences and other innovative games to measure their level of trust and curiosity. Most of these games have long instructions and one of my objectives was to provide a user-centric design to capture subjects' attention.
Honors & Awards
Outstanding Graduate Student Instructor of the Year 2018-2019
Innovation in Action 2018 2nd Prize
Learning Levers 2019 3rd Prize
Campus of the Future 2018 Semi-finalist
Michigan I-Corps
SXSW 2014 Business Startup Challenge
Education
M.S. in Information from University of Michigan School of Information (2014)
B.E. in Information Technology from Iran University of Science and Technology (2011)
B.E. in Computer Engineering from University of Science and Culture (2010)