University of Michigan School of Information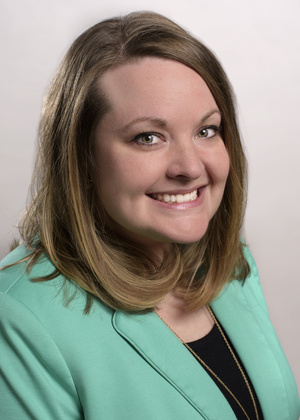 Associate Director of Career Development and Adjunct Lecturer in Information, School of Information
Email:
kgdunn@umich.edu
Phone: 734/615-5066
Biography
Pronouns: She/Her/Hers
Clifton Strengths: Restorative, Harmony, Developer, Empathy, Responsibility
How I Identify: cis-gendered female, white, able-bodied, partner, daughter, sister and aunt
Hobbies: Hiking, walking, binge watching, crafting, houseplants
As Assistant Director, I provide strategic oversight and management for our career advising team and the UMSI Internship Program. Additionally, I am the primary career advisor for MADS students, facilitate a variety of career education workshops, and instruct several career and internship courses. I'm passionate about working in collaboration with students to clarify career goals and identify practical next steps that will allow them to proceed in a successful job or internship search. I strive to create welcoming inclusive spaces for students to bring their authentic selves while ensuring our services and resources are accessible to all UMSI students. 
Feel free to connect with me on LinkedIn (linkedin.com/in/dunnkat3), find me on WeChat (katiedunn), or message me on Slack! 
Conference Presentations
Career Education for All: Making Career Courses Required

, National Career Development Association Conference (NCDA), Houston, TX – 2019

Diverse Approaches to International Internships for Graduate Students

, Global Internship Conference, Detroit, MI – 2018

Developing an Inclusive Internship Program

, iSchool International Conference, Wuhan, China – 2017

Integrated Life Planning for Graduate Students

, College Student Educators International Conference (ACPA), Montreal, Canada – 2016

A Collaborative Approach to Student Leadership Programs

, UM Advising Conference, Ann Arbor, MI – 2015

An Analysis of International Students' Learning Portfolio

s , Association for Authentic, Experiential, and Evidence-Based Learning (AAEEBL) Midwest Conference, Ann Arbor, MI – 2014
Honors and Awards
UMSI Outstanding Staff Award, 2016
Education
B.A. in Communication, Michigan State University
M.A. in Educational Leadership, Eastern Michigan University
MBTI® Certified
Gallup Trained Strengths Coac